Last rock falls in construction of Yunnan railway tunnel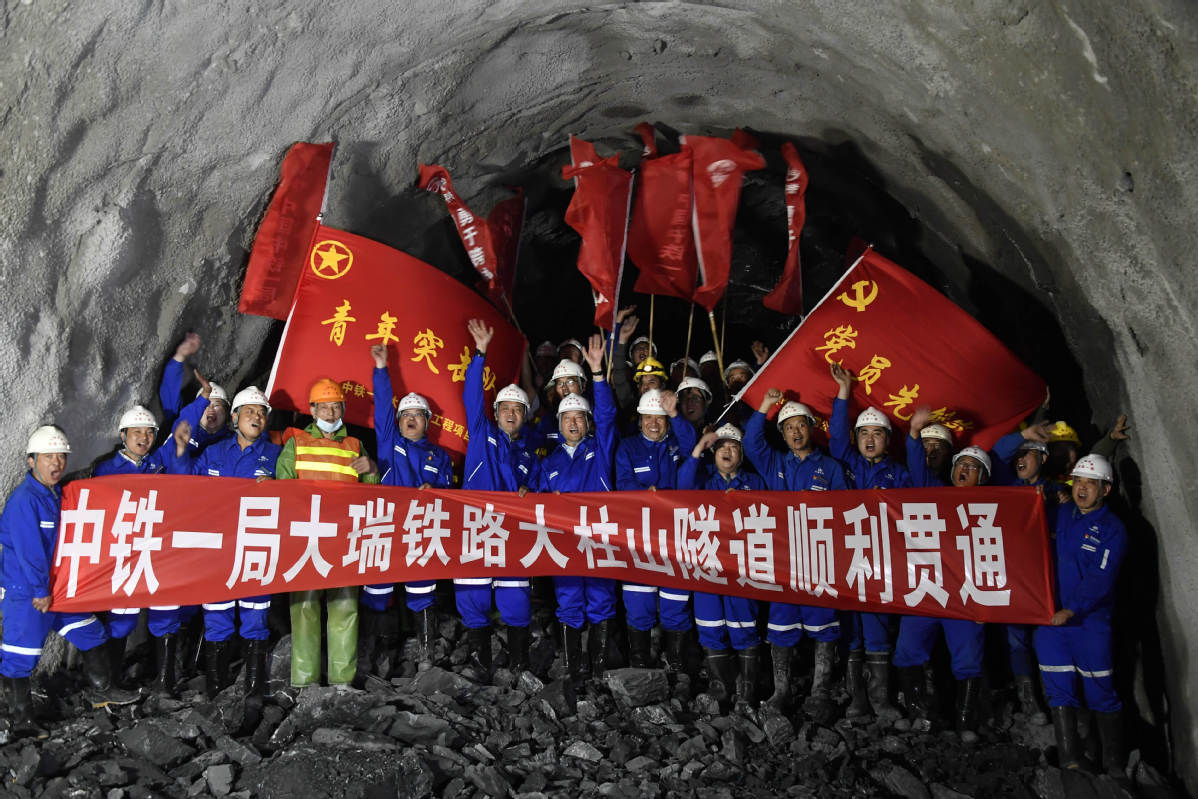 Workers cheer as the final section of rock gave way in the Dazhu Mountain Tunnel, Yunnan province's Baoshan city in Southwest China, on April 28, 2020. (Photo: China Daily)
After 12 years of hard work, the final section of rock gave way in the Dazhu Mountain Tunnel in Yunnan province's Baoshan city in Southwest China on Tuesday, marking a major step in the construction of the railway in the province.
The 14,484-meter tunnel is the most difficult project among all 44 tunnels built on the Dali-Ruili Rail due to its extremely complex geological structures.
Water gushing and mud rushing in the tunnel's excavation surface are the most worrying situations for construction personnel, which has happened frequently during construction, because it's rich in underground water resources.