China, India to promote bilateral ties from new starting point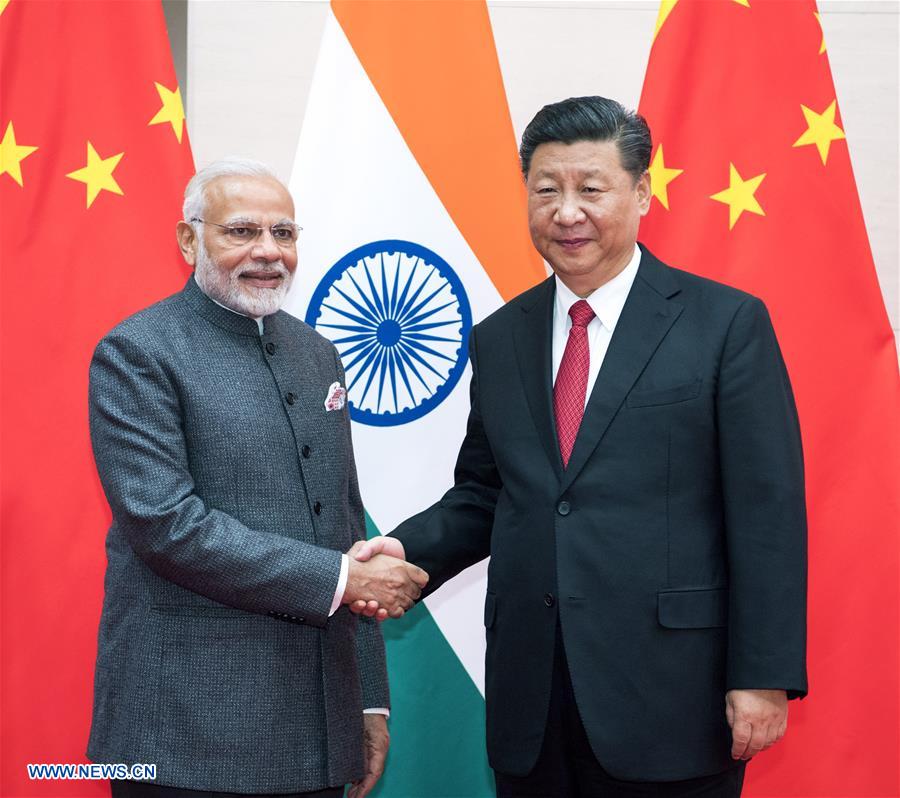 Chinese President Xi Jinping (R) meets with Indian Prime Minister Narendra Modi in Qingdao, east China's Shandong Province, June 9, 2018. (Photo: Xinhua/Li Xueren)
President Xi Jinping and Indian Prime Minister Narendra Modi on Saturday agreed to take their April meeting in Wuhan as a new starting point to promote bilateral relations.

The two leaders reached the consensus during a meeting in the coastal Chinese city of Qingdao.
Recalling that he and Modi successfully had an informal meeting and reached important consensus in Wuhan of Hubei Province more than one month ago, Xi said the meeting had been well received by both countries and the international community, and a positive atmosphere is taking shape to pay close attention to and support the development of China-India relations.
China is willing to work with India to take the Wuhan meeting as a new starting point to continuously enhance political mutual trust and engage in mutually beneficial cooperation across the board, so as to push forward China-India relations in a better, faster and steadier manner, Xi said.