Local governments might take lead amid outbreaks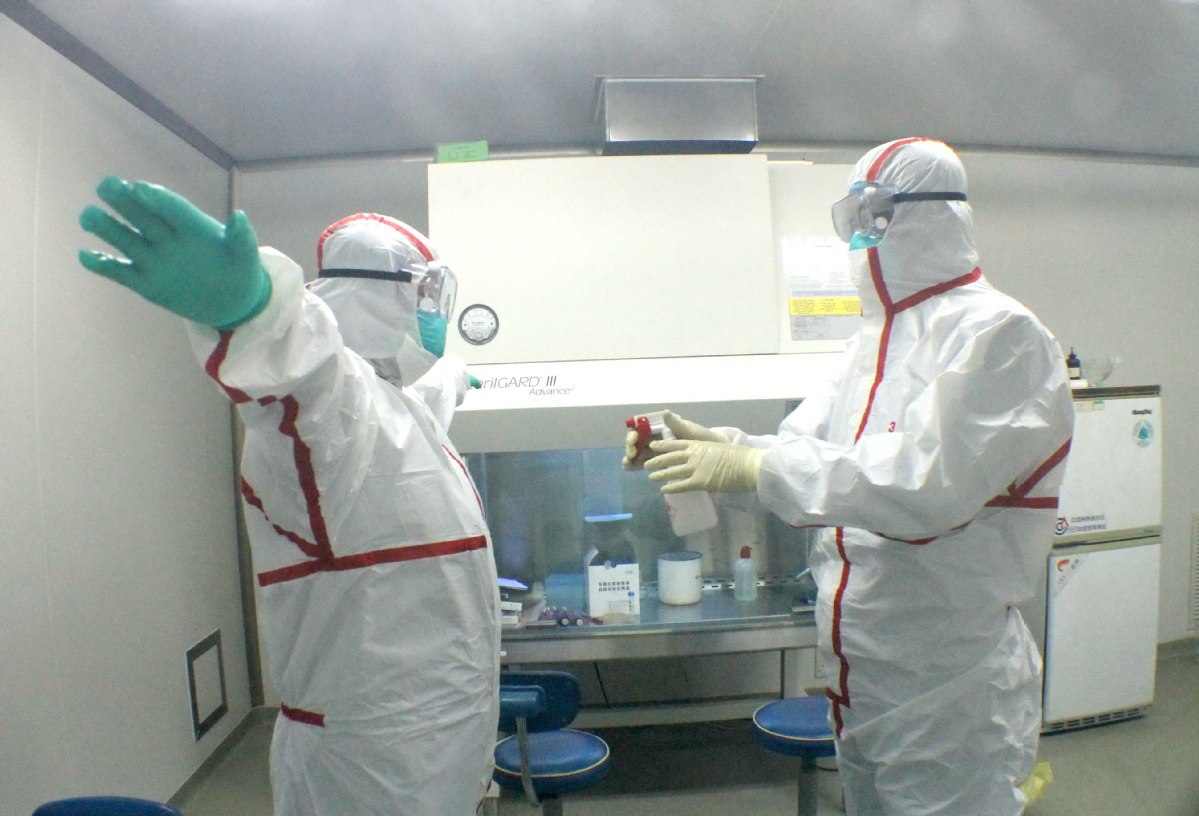 Local governments will take responsibility for the control and prevention of epidemics occurring within their jurisdiction, according to a draft law aimed at ensuring biosecurity that is under deliberation by China's top legislative body.
Meanwhile, individuals should cooperate with authorities in the handling of biosecurity risks and emergency cases, said the latest draft of the biosecurity law, which is under review at the 22nd session of the Standing Committee of the 13th National People's Congress that convened on Tuesday in Beijing. The draft is expected to be passed soon.
Governments of provinces, autonomous regions and municipalities will establish special coordination mechanisms to supervise biosecurity matters within their jurisdiction, the draft said.
Grassroots organizations, such as residents' committees in urban areas, should assist local governments and related authorities in the prevention and control of biosecurity risks, the handling of emergencies and publicity and education campaigns.
Local governments at various levels should perform duties related to epidemic control and prevention in case of major new infectious diseases, and animal or plant diseases, and mobilize the public in epidemic control and prevention according to law, said the draft.
To prevent risks, China will establish a biosecurity inspection system, so that all major biological issues and activities that may affect national security will be subject to biosecurity inspections by central government departments, the draft said.
"The biosecurity law is necessary to safeguard national security, prevent and cope with biosecurity risks, protect people's health, biological resources and the environment, and promote the healthy development of biotechnology in China," Cong Bin, a member of the Constitution and Law Committee of the NPC, said at the session on Tuesday.
During previous reviews of an earlier draft to the law, some lawmakers and members of the public called for learning from the experiences in dealing with COVID-19 epidemics in China to specify the responsibilities of local governments in ensuring biosecurity, he said.
Following local outbreaks of COVID-19 in areas such as Beijing and Dalian, Liaoning province, local governments took actions quickly and adopted strategies such as mass testing for the novel coronavirus and extensive contact tracing, which resulted in swift control of outbreaks.
The first draft of the biosecurity law was put under review by the NPC's Standing Committee in October last year. Following the outbreaks of COVID-19, many scholars called for earlier adoption of the law to minimize risks such as outbreaks of infectious diseases and improve biosecurity in China.
Gao Fu, director of the Chinese Center for Disease Control and Prevention, said in an earlier interview that the law should specify responsibilities and obligations of related authorities, organizations and individuals in ensuring biosecurity, and detailed regulations and standards that match the law should be made.