China's Yellow River sees first flood this year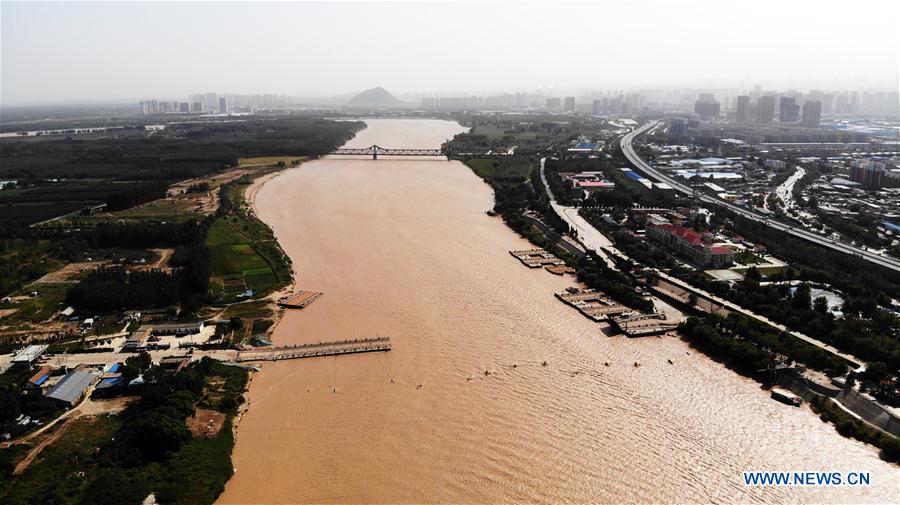 File photo: Xinhua

ZHENGZHOU, June 19 (Xinhua) -- The Yellow River saw its first flood this year due to continuous rainfall in the upper reaches, Yellow River Conservancy Commission of the Ministry of Water Resources said Friday.
The Yellow River is China's second-longest.
After heavy rainfall recently, the amount of water flowing per second at Tangnaihai hydrologic station in northwest China's Qinghai Province has increased to 2,500 cubic meters, the commission said.
The commission launched a blue alert for floods and a level IV emergency response, both the lowest rungs in China's four-tier alert and emergency response systems, starting 9:00 a.m. Friday.
The commission has asked local governments along the Yellow River basin to continue monitoring the situation and enhance patrols on dams and flood control projects. Enditem