More cash pledged for work to boost air quality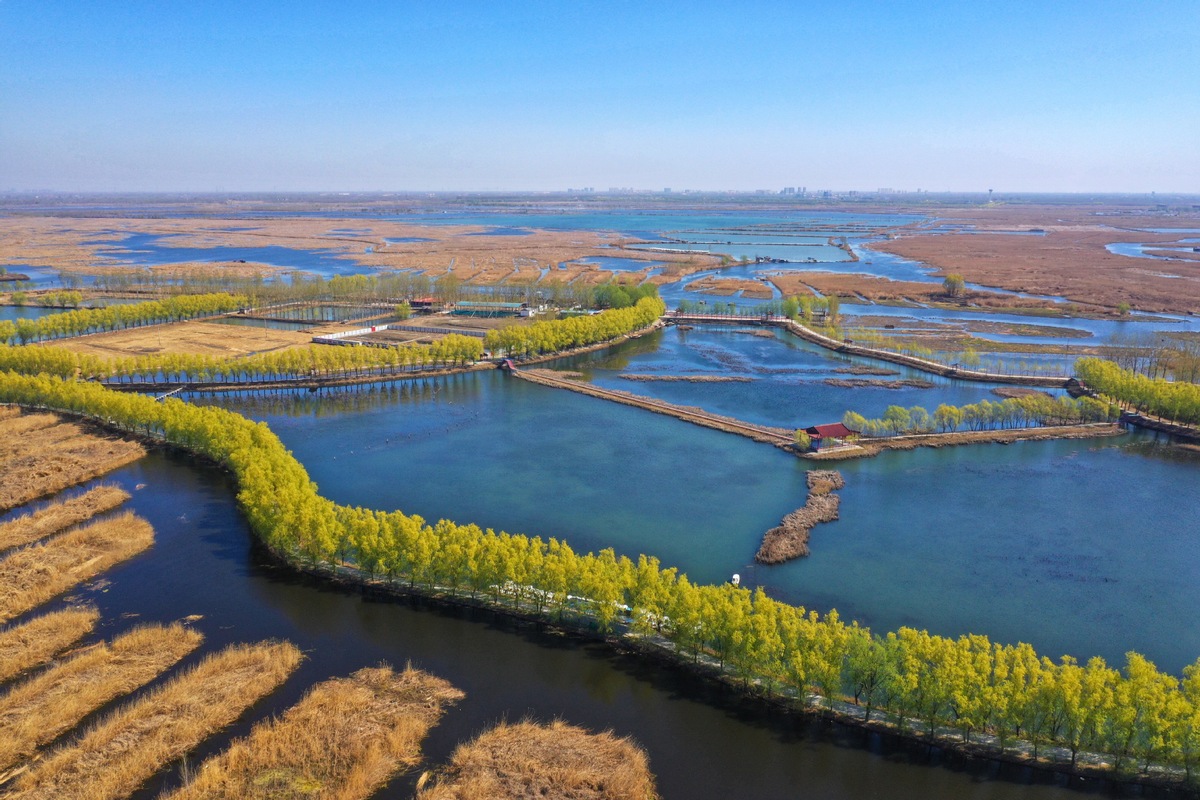 This year, the central government will allocate 30 billion yuan ($4.7 billion) for the prevention and control of air pollution, a year-on-year increase of 2.5 billion yuan. That's according to a report on central and local government budgets that was approved during the recent two sessions.
The report, drafted by the Ministry of Finance, said the government will help a greater number of northern cities adopt clean energy sources for winter heating as a way of combating air pollution.
The latest guideline on winter heating, released in 2017, said coal-fired heating accounted for about 83 percent of the total coverage in China's northern areas. Other sources-including natural gas, electricity, surplus industrial heat, geothermal, biomass and solar energy-provided the rest of the coverage.
The winter heating issue was highlighted among the funded items because the government saw positive results last year, when it granted subsidies to 20 previously unsubsidized northern cities. Meanwhile, cities at prefecture level and above saw the concentration of fine particulate matter fall by 9.1 percent on average, the report said.
The Ministry of Ecology and Environment said cities at prefecture level and above saw an average 87.5 percent of days with good air quality last year, a rise of 0.5 percentage points from 2020.
A central government measure for the management for air pollution control and prevention work, released last year, said that in addition to controlling levels of PM2.5, the fund will be used to tackle ozone pollution-a major factor that affects the number of days with good air quality-and to build the capability to manage the airborne environment.
Han Xiaoping, chief information officer at China Energy Net, an energy information consultancy, said winter heating is a major source of air pollution, especially in the countryside. "In rural areas, people tend to burn coal or straw in their homes for heating. These decentralized heating methods cause air pollution," Han said.
"The fund can help with the energy transition in heating and improve the thermal insulation performance of buildings, and help build pipelines to transport surplus heat from power plants and steel mills for heating."
The budget report said the central government will allocate funds partly in response to improvements local governments have made to air quality and partly for their efficiency in using the money. The best performers will receive extra funds.
In October, when the Ministry of Finance released a 2022 budget for air pollution prevention and control, Hebei, Shandong, Shaanxi, Henan and Shanxi were among the provincial-level areas that received the largest allocation of funds.