EU urged to stop interfering in China's internal affairs
People's Daily app
1555675518000
The Chinese government has proactively protected human rights and made great achievements in safeguarding civil and political rights, and opposes comments made by the European Union (EU), an official told a press conference Friday.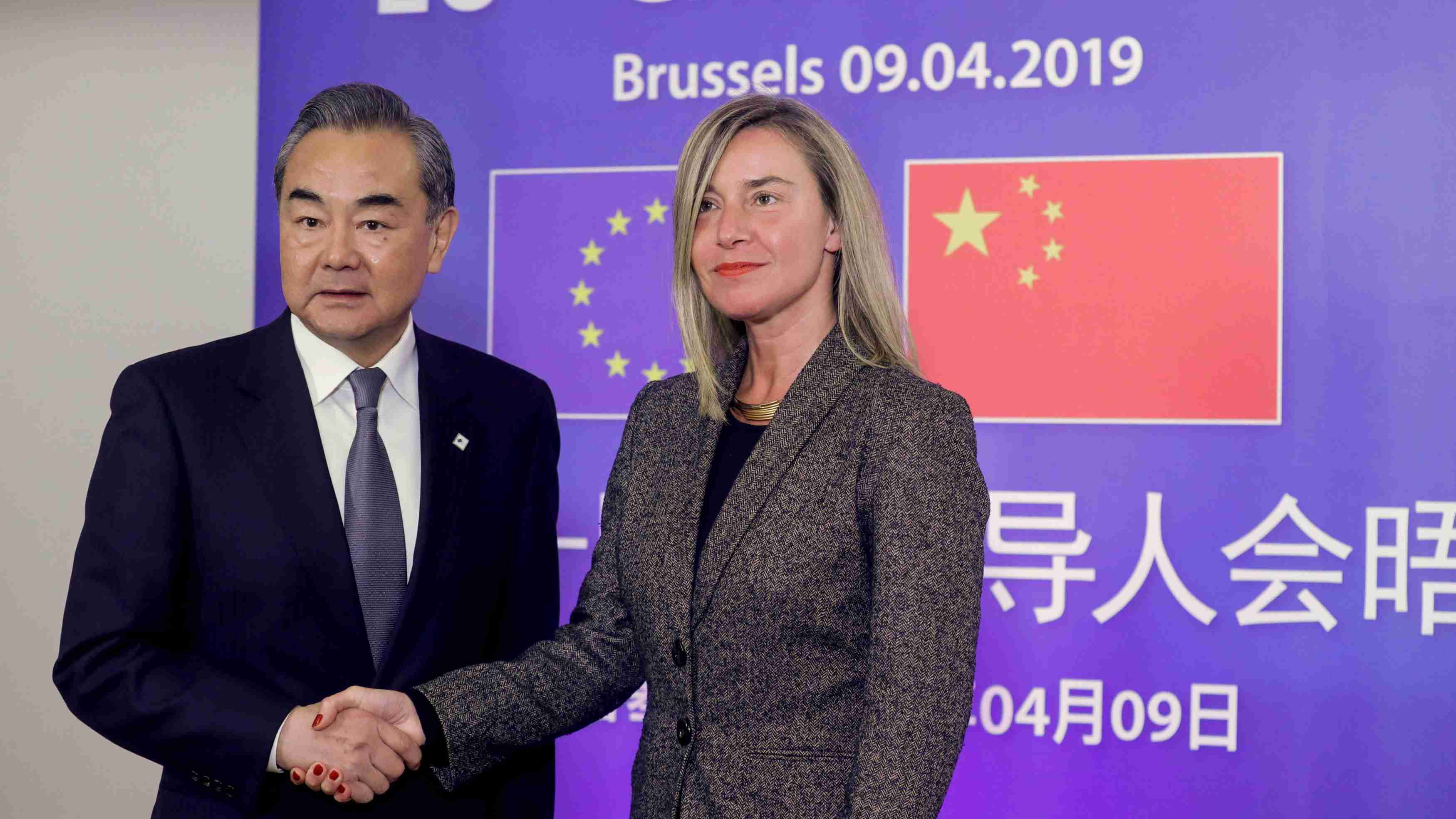 Chinese State Councilor and Foreign Minister Wang Yi met on April 9, 2019 with High Representative of the European Union (EU) for Foreign Affairs and Security Policy Federica Mogherini on the sidelines of the China-EU leaders' meeting. (Photos: CGTN)
When asked to comment on those who said that the so-called "human rights situation in China continues to deteriorate", "restricting the religious freedom" and "setting up 're-education camp'", the spokesperson for the China mission to the EU said that China's progress in human rights protection is obvious and acknowledged by the international community.
The situation in both Northwest China's Xinjiang Uyghur Autonomous Region and Southwest China's Tibet Autonomous Region is stable, the economic development momentum is sound and the people of all ethnic groups live in harmony, enjoying full freedom of religious belief in accordance with the law.
The establishment of vocational education and training centers in Xinjiang is a measure taken to prevent terrorism, which is supported by the people of all ethnic groups. Most countries also understand and support this approach.
The spokesperson stressed that the wrong comments have been noted and China has expressed resolute opposition, lodging solemn representations.
The 21st China-European Union (EU) leaders' meeting was successful, and China and the EU reached an agreement. Early this month, both parties also held the 37th Human Rights Dialogue, covering above issues through in-depth communication. China urges the EU to safeguard relations, respect the facts, abandon prejudice, watch the status quo of China's human rights, conduct constructive dialogue and cooperation, and stop using human rights and other issues to interfere in China's internal affairs, the spokesperson pointed out.