SW China traffic accident kills 2, injures 8
People's Daily app
1555666001000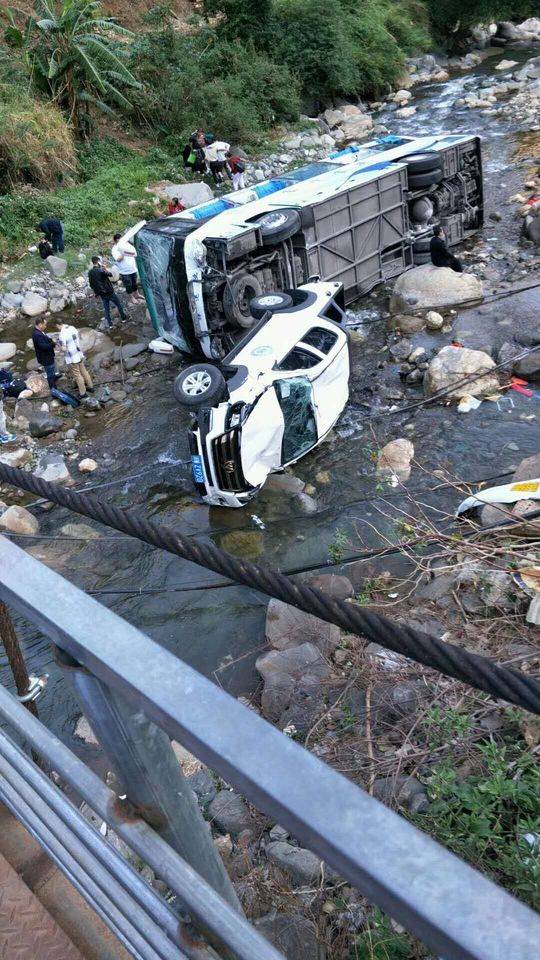 (Photo: thecover.cn)
A tour bus and a pick-up truck fell into a brook following a collision on Friday on a highway in Yanyuan county, Southwest China's Sichuan Province, killing two people and injuring eight, including two in serious condition.
The accident occurred at about 8:10 am near Lugu Lake, known as the Plateau Peal for its peculiar natural scenery bordering Ninglang County in Yunnan Province and the Yanyuan of Sichuan.
Thirty-nine people were on board the bus and one in the pick-up truck when the accident happened, according to a statement released by the public security bureau in Yanyuan.
Initial investigation shows that the accident was caused by the overtaking truck. The truck driver has been detained.
Further investigation is underway.
(Compiled by Huang Jingjing)