May Day holiday sees a total of 147 million domestic tourists travel
People's Daily
1525232999000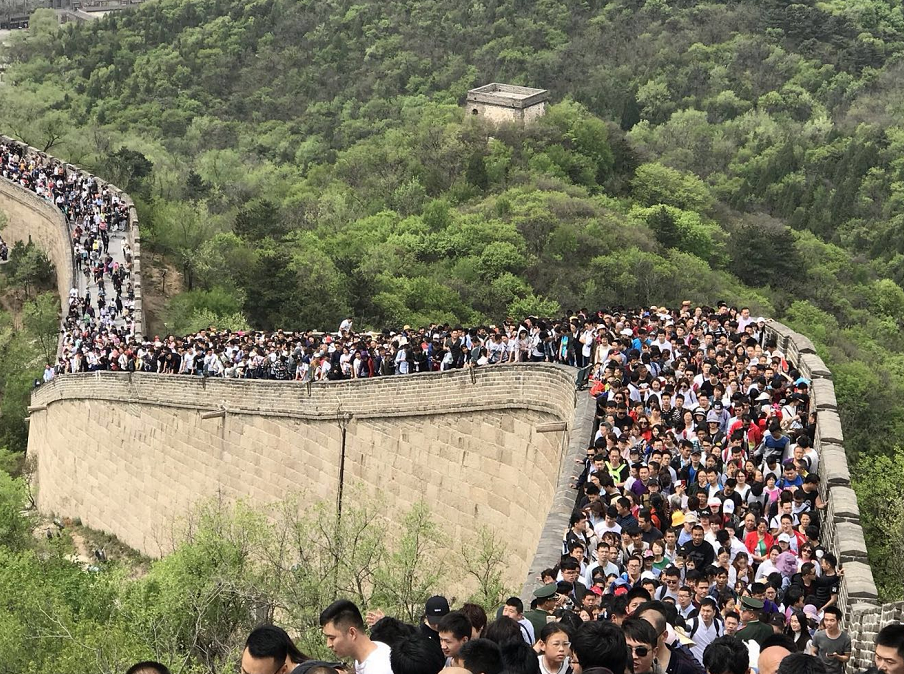 A large number of tourists visit the Great Wall on Monday, the second day of the May Day festival. (Photo: Xinhua)
The just concluded May Day holiday saw a tourism boom through various tourism services and consumer driven purchases, said official data on Tuesday.
The statistics from the Ministry of Culture and Tourism showed that the country's tourism industry received 87.16 billion yuan ($13.76 billion) in revenue during the three-day holiday, which is a 10.2 percent year-on-year increase.
China has, in total, received 147 million domestic tourists during the holiday, a growth of 9.3 percent from the previous year.
Edited by Wu Kai (Source: Pear Video)