Canadian warship's provocative acts only seek for attention and of no actual use: military experts
Global Times
1637116332000
Canadian warship HMCS Winnipeg stopped for rest at US Naval Facility White Beach in Okinawa on Monday after its transit of the Taiwan Straits with a US destroyer in mid October, as well as joint training with US and UK aircraft carriers and the Japan Maritime Self-Defense Force's warships.
Chinese military expert pointed out that such provocative acts encouraged by the US went against the overall peaceful and stable situation of maritime security in Asia-Pacific region and only showed Canada's stunt to seek for attention and Japan's bluffing to deter China.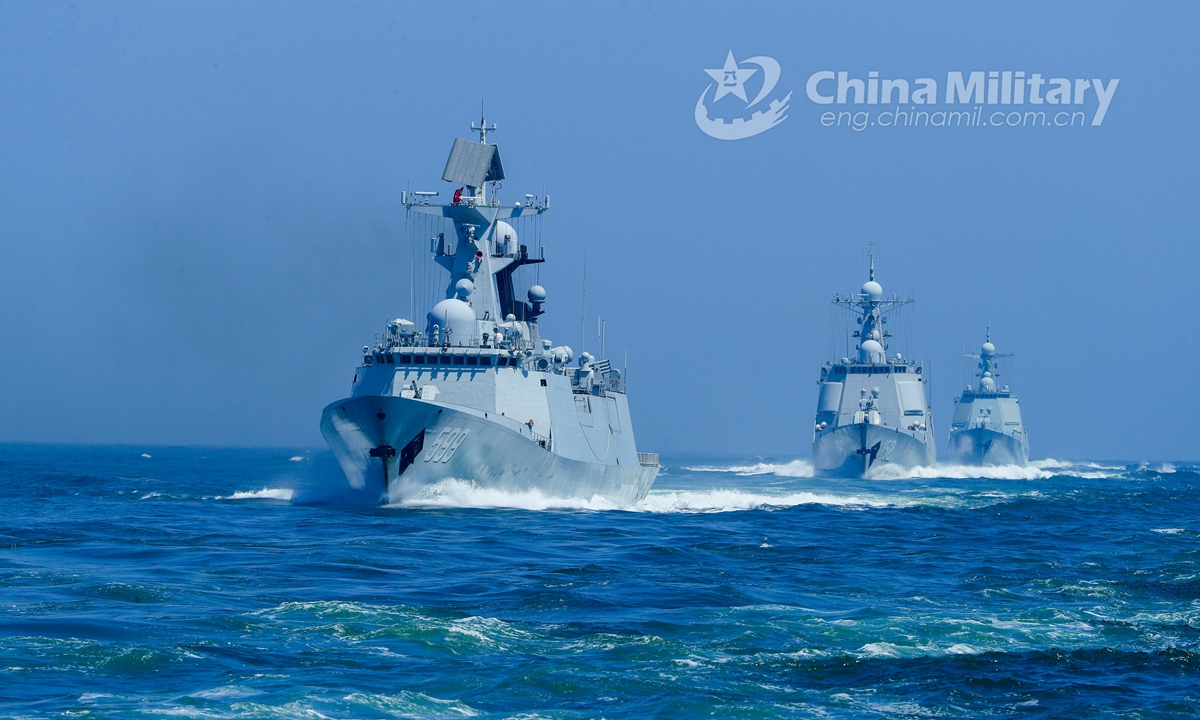 The Canadian warship, together with the limited military forces it has sent to the Far East region in these years, was of almost no actual use, Zhang Junshe, a senior research fellow at the PLA Naval Research Academy, told the Global Times on Tuesday.
The stop of Canadian warship aimed to deal with China who keeps strengthening maritime military activities, Kyodo News reported on Monday. Since September, UK aircraft carrier HMS Queen Elizabeth, German navy frigate Bayern and Canadian warship HMCS Winnipeg have successively docked in Japan.
"Japan is bluffing to deter China," said the expert.
"Japan has to cater to the US strategy of great power competition. Meanwhile, certain Japanese politician and media wish to employ the forces outside Asia to make some troubles to China's rising. They have felt uncomfortable for quite a while after China's GDP surpassed Japan's in 2010," Zhang said.
"China will firmly defend its sovereignty, security and development interests when it comes to its core interests, not to mention that US' allies have their own calculations considering their close or strong economic ties with China," emphasized Zhang.
On Saturday, the Chinese People's Liberation Army (PLA) Navy sent a Type 052D guided missile destroyer and a Type 054A guided missile frigate through the Tsushima Strait, following the transit of the Miyako Strait by three PLA warships including a Type 052D guided missile destroyer, Type 054A guided missile frigate and a Type 903 replenishment ship on Friday, according to press releases by Japan Ministry of Defense Joint Staff on Monday and Saturday.