Endangered storks appear along Yangtze River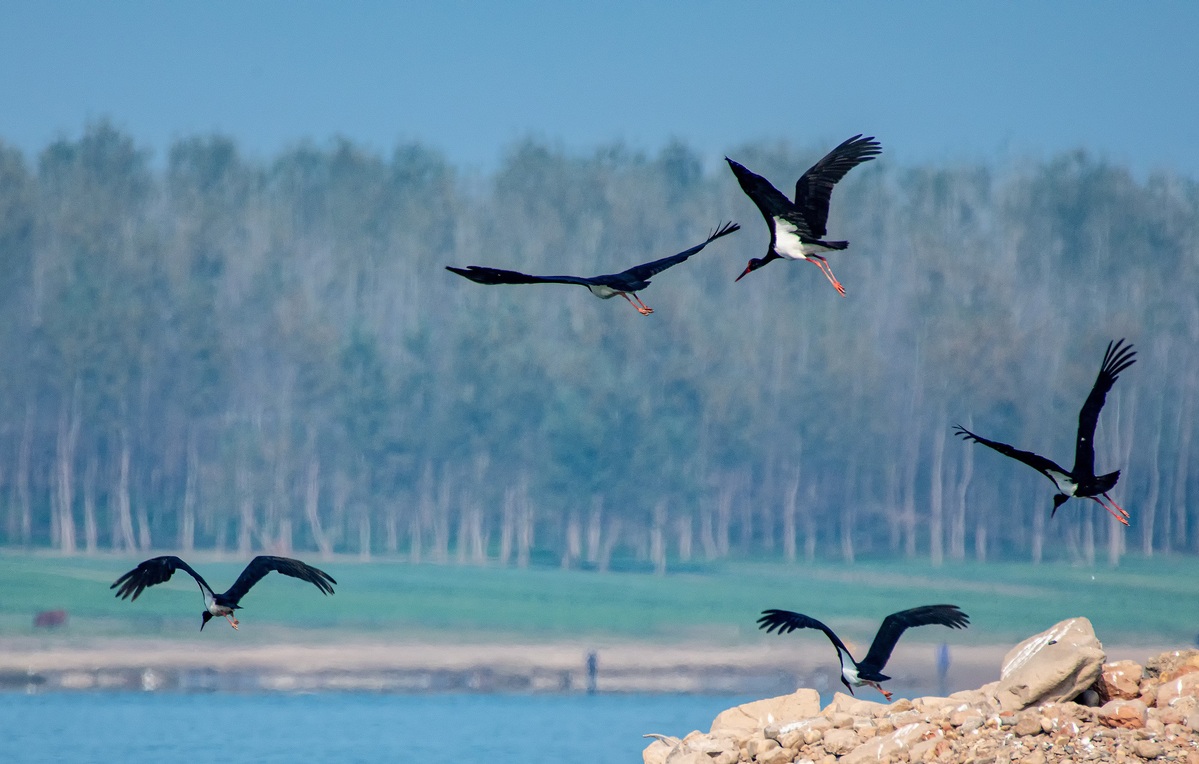 Eleven black storks were observed recently on banks of the Yangtze River in Yidu, Hubei province.
The bird is an endangered species that is put under first-class national protection. The body length of an adult black stork is 1 to 1.2 meters, and it has a wingspan of about 1.6 meters. Its head, neck and upper body are black, while the belly and both sides of the chest are white. The beak and feet are red.
Black storks are alert and difficult to approach. They can be seen feeding, roaming or flying through the camera lens.
In recent years, Yidu emphasized restoration of the ecology of the Yangtze River. Now the water quality of the section of the river in Yidu has reached Grade II, the second best level in the country's five-tier quality system for surface water. Now about 20 kinds of China's first- or second-class protected species have been observed there.