Sorting household garbage to become compulsory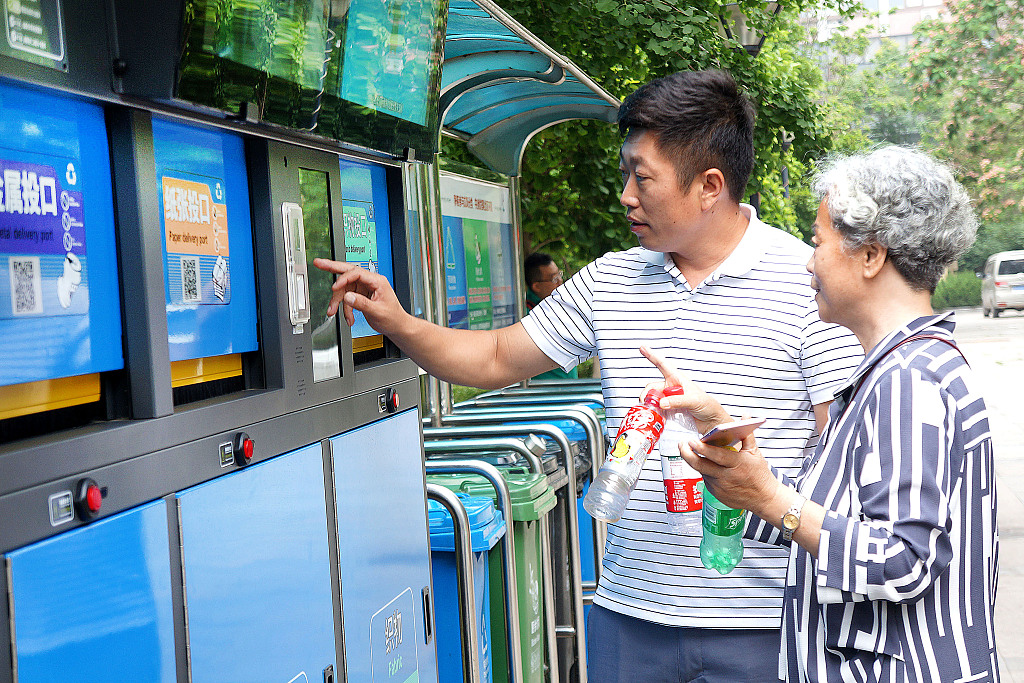 A staff member illustrates how to use the garbage sorting facility in Beijing, June 6, 2019. (Photo: China Daily)
China plans to make it compulsory to sort household garbage and pay for the treatment of such waste as it amends its law on curbing solid waste pollution, according to head of the country's top environmental watchdog.
Li Ganjie, minister of ecology and environment, made the comment as he, on behalf of the State Council, submitted an emendation draft to the Law on the Prevention and Control of Environmental Pollution by Solid Waste to the Standing Committee of the National People's Congress, the country's top legislature, for deliberation on Tuesday.
Governments above county-level areas should accelerate the construction of a garbage treatment system with dumping, collection, transportation and disposal all in sorted manner by resorting to approaches suitable for local conditions, according to the emendation draft, which has won approval by the State Council in its executive meeting.
The local governments should draft differentiated charging standards for trash treatment and make these standards public after soliciting public opinion adequately, Li said.
He said the emendation draft also asks companies that dispose household garbage to equip facilities for real time environmental monitoring and also make public the data in a timely manner.
It also plans to enhance the governance of food waste. Companies that generate and transport food wastes should hand them to qualified companies for bio-safety disposal. Unless going through such disposal, food wastes are banned from being used as fodder for livestock and poultry, according to Li.