Significant TCM cooperation seen in last decade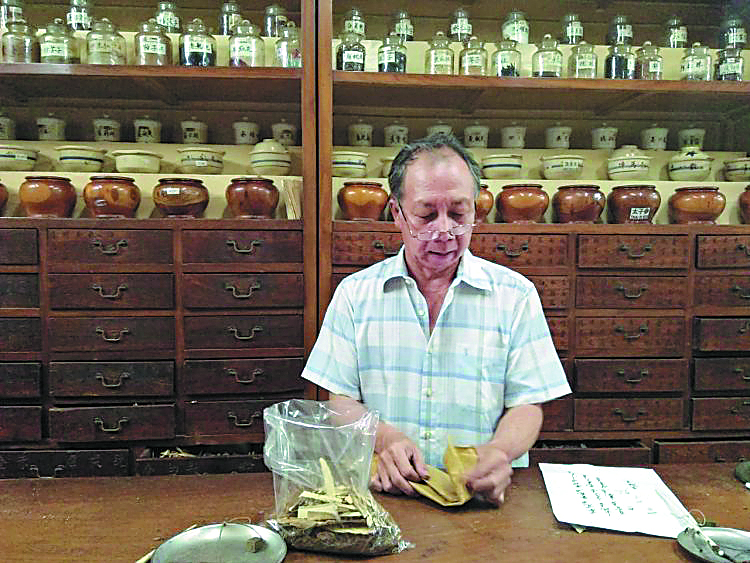 China has achieved significant outcomes in promoting traditional Chinese medicine internationally over the past decade, the National Administration of Traditional Chinese Medicine said on Friday.
Global TCM cooperation has been expanded in 196 countries and regions and the country has signed TCM cooperation agreements with more than 40 foreign governments and international organizations, said Wu Zhendou, director of the administration's department of international cooperation.
The country has set up 30 high-quality TCM overseas centers and TCM cooperation has been included in 16 free trade agreements, he said at a news conference.
TCM also played an active role in the global fight against the COVID-19 pandemic. China published the TCM treatment plans against the pandemic in multiple languages and held more than 100 livestreaming events and webinars on the sector, he said.
It introduced the TCM COVID-19 treatment plans to more than 150 countries and regions, provided TCM products and sent TCM expert teams to countries and regions in need, Wu said.
For example, a TCM expert team arrived in Cambodia this year to assist the country's fight against the COVID-19 pandemic, he said.
Apart from treating COVID-19 patients with TCM, the experts also trained local doctors to use TCM to treat patients with other diseases, laying a good foundation for TCM cooperation, he added.
The country plans to build a TCM center in Cambodia to offer more TCM treatment to local patients, while also conducting more professional training for local doctors, he said.
Li Yu, director of the administration's department of science and technology, said that during the 13th Five-Year Plan Period (2016-20) the country formulated 37 international standards on TCM.
Moreover, it has taken various measures to strengthen the quality of TCM products, such as establishing breeding bases for TCM herbs and a tracking system for TCM products, he said.
In the past 10 years, the country has carried out a series of projects to protect and make use of ancient TCM books.
The experience of more than 200 renowned TCM experts has been recorded and researched, while modern technology has been used to digitalize their experience, so it can be kept for future use, he said.
Chen Xiangmei, president of the Chinese Association of Integrative Medicine, said the inheritance of TCM experts' experience and treatment has achieved considerable progress over the past decade.
Western medicine needs to be further integrated with TCM, and the association has pushed for making standardized guidelines on integrative treatment plans, so that doctors specializing in Western medicine can learn more about the theories of TCM and use them for treatment, she said.