Fresh Start: Podcast News (3/26/2018 Mon.)
People's Daily app
1527398531000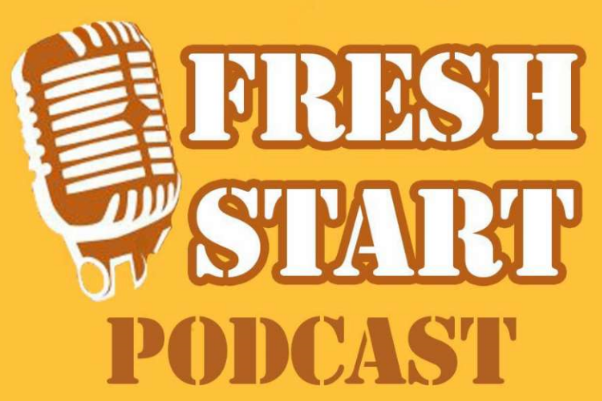 Welcome to Fresh Start.
This is People's Daily app.
Here are today's picks from our editors.
Hailong III submersible completes deep sea test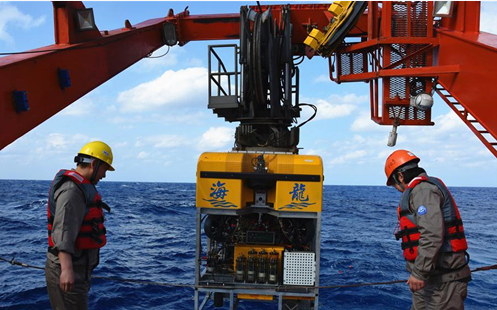 On Saturday, China's state-of-the-art unmanned submersible Hailong III successfully completed its first deep sea voyage in the Western Pacific Ocean region.
Chu Fengyou, head scientist aboard the research vessel Dayang Yihao, said the unmanned ocean craft was equipped with rock cutting tools and sampling manipulators, and could reach depths of up to 6,000-meters.
During its first ocean trek, the submersible completed a 400-meter-deep shallow run while taking photos of the underwater terrain. (Xinhua)
US denies multi-year visa cancellation for Chinese visitors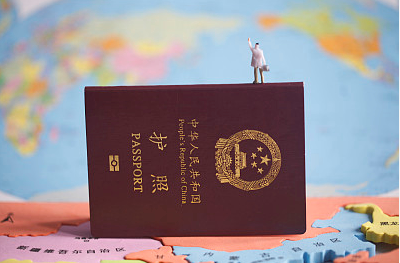 Last week, US embassy officials in Beijing refuted accusations that they would no longer issue 10-year visas to Chinese nationals.
"There has been no suspension or change in the 10-year B1/B2 visas and the US government's visitor screening and vetting procedures are constantly reviewed and refined," a US embassy spokesperson said on Thursday.
The Wall Street Journal reported the White House was considering limiting the number of visas issued to Chinese nationals who want to work or study in the US and was also thinking about ending its multi-year visa program that included B1and B2 visas.
In 2016, the US required Chinese citizens with 10-year B1 or B2 visas to update their biographical and other information from their visa application through the Electronic Visa Update System before traveling to the US. (Global Times)
Shanghai reverses latest hukou regulations for Chinese nationals abroad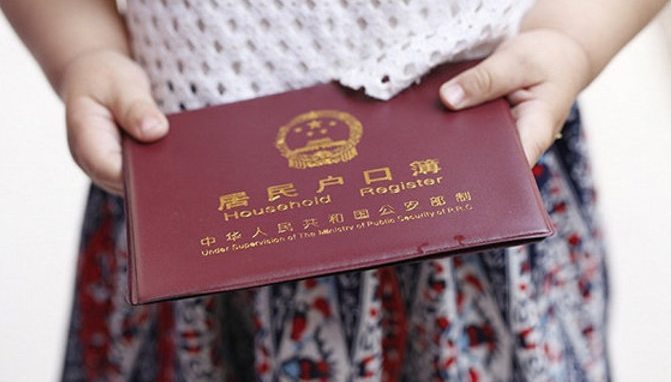 The Shanghai Municipal Public Security Bureau said it will not cancel the hukou or registered permanent residence status of Chinese who either live abroad or have foreign citizenship, reversing a two-week old regulation that had many worried.
After the new regulation was announced, many were concerned how the hukou cancellation would affect their lives.
It was even speculated Shanghai would be the pilot city for this latest program, one that would eventually include the entire country.
It was later announced that because there wasn't a clear and specific definition for what it means to "live abroad," the hukou would not be canceled.
However, municipal officials reminded everyone that similar hukou regulations have been around since 2003. (People's Daily app).
Japan's Abe apologizes amid cronyism scandal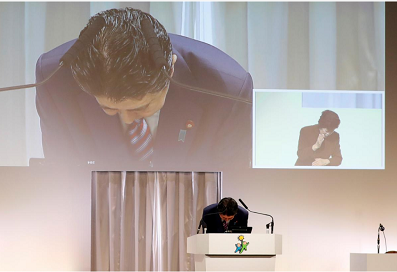 Japanese Prime Minister Shinzo Abe, his ratings in a slump amid a suspected cronyism scandal and cover-up, apologized again on Sunday for causing anxiety and loss of confidence in his government.
Protesters urged Abe to resign, as riot police kept tight security outside the venue of his ruling party's annual convention, at which the premier stressed his intention to revise Japan's pacifist post-war, US-drafted constitution.
Abe faces his biggest political crisis since taking office in December 2012 as suspicions swirl about a sale of state-owned land at a huge discount to a nationalist school operator with ties to his wife.
Japan's constitution has never been amended and any changes require approval by two-thirds of each house of parliament and a majority in a public referendum. (Reuters)
Fugitive ex-Catalan leader in German custody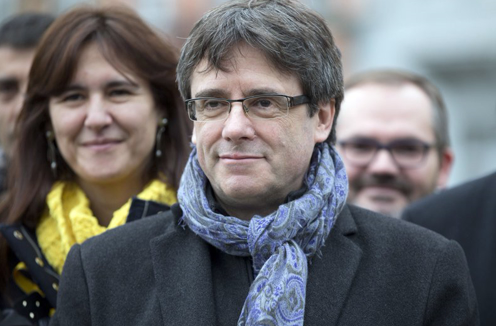 Fugitive and former Catalan leader Carles Puigdemont is being held by German police on a Spanish arrest warrant after trying to enter Germany from Denmark.
His lawyer, Jaume Alonso-Cuevillas, confirmed that German authorities stopped Puigdemont on Sunday when he was crossing the border.
Alonso-Cuevillas says Puigdemont was on his way back to Belgium where he has been staying since fleeing Spain following a failed bid by his regional government in October to declare independence from Spain.
A Spanish Supreme Court judge reactivated an international arrest warrant for Puigdemont on Friday when he was visiting Finland. Arrest warrants have also been issued for five other Catalan separatists. (AP)
China Eastern Airlines flight makes emergency landing to save woman's life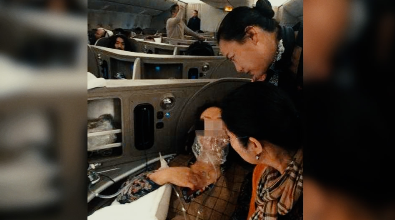 On Saturday, a China Eastern Airlines flight bound from Shanghai to New York was forced to dump 30 tons of fuel, so it could make an emergency landing to save the life of one its passengers.
When a 60-year old woman told one of the flight attendants she was having difficulty breathing, the crew decided it would be best to land at the nearest available airport, which happened to be Anchorage, Alaska.
The cabin crew moved the woman from economy to business class and asked the other 294 passengers if there was a doctor on board.
After the plane landed, the passenger was rushed to a nearby hospital where she recovered and was later discharged. (CGTN)
Passengers rescued after South Korean ferry hits rock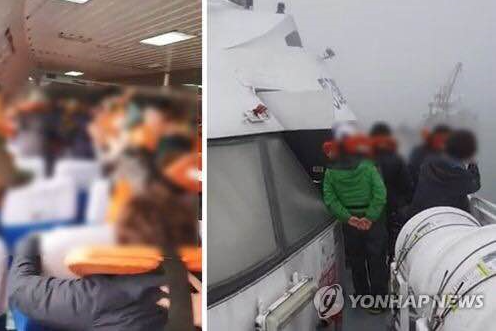 South Korean coast guard officials said all 163 passengers had been rescued after their ocean transport vessel ran aground in the country's southwestern coast Sunday afternoon.
The passenger ferry ran aground close to Sinan County after it slammed into a rock while trying to avoid a collision with a fishing boat.
It was reported that six people had sustained light injuries. (People's Daily app)
UN announces goal to end TB, AIDS by 2030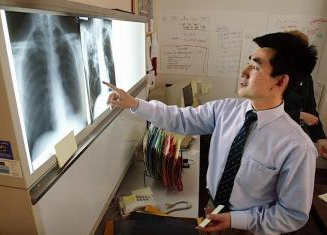 On the eve of World Tuberculosis Day, the UN warned that despite the significant progress made over the last decades, TB remains the top infectious killer worldwide claiming over 4,500 lives daily.
The UN also urged that the world must take unprecedented and bold action to advance efforts in order to find a cure for TB and AIDS by 2030.
World Health Organization officials pinned TB as one of the top 10 causes of death worldwide.
Last November, the Ministerial Conference on Ending TB in Moscow brought about high-level commitments from ministers and other leaders from 120 countries to accelerate advancements that would end TB.
And this September, world leaders will gather at UN Headquarters in New York for the first-ever UN General Assembly High-Level Meeting on Tuberculosis, which will provide an opportunity for countries to adopt a progressive, visionary and actionable political declaration on TB and AIDS. (Xinhua)
Thanks for listening and be sure to catch us tomorrow.
Today's quote is from Microsoft founder, Bill Gates.
"Life is not fair; get used to it."
(Produced by Nancy Yan Xu, Lance Crayon, Ryan Yaoran Yu, and Regina Barna)