Foreign investment law responds to market, development: experts
People's Daily app
1552645273000
With China's national legislature adopting the foreign investment law at its closing meeting Friday, experts believe that tone for improving the transparency of foreign investment policies has been set and more implementation will be expected.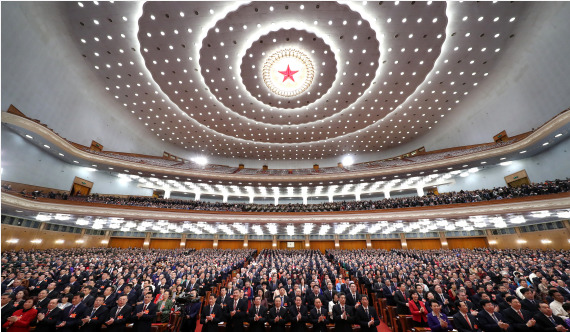 The second session of the 13th National People's Congress (NPC) holds its closing meeting at the Great Hall of the People in Beijing, capital of China, March 15, 2019. (Photo: Xinhua)
Yu Jinsong, a professor with the Law School of Renmin University of China, told the People's Daily Tuesday that as a basic law for foreign investment, its provisions are clarified in principle. In effect, its implementation needs to be coordinated through more specific regulations and other normative documents.

Therefore, from the perspective of implementation, the Chinese government and institutions need to attach great importance to the supporting regulations, which should reflect the democratic and equal nature of legislation in accordance with the requirements of the Foreign Investment Law. Ultimately a legal environment that is stable, transparent, predictable and fair should be built, Yu said.
For example, the draft foreign investment law explicitly requires local governments and departments to fulfill their policy commitments to foreign investors. The government's commitment is of great significance to both the government and foreign investors, Yu pointed out.
The foreign investment law's intellectual property protection is one of the highlights in the legislation, as it responds to the market reality and pulse of development, Wu Shenkuo, associate professor at Beijing Normal University, told the People's Daily Thursday.
Based on the three previous laws related to foreign investment, the foreign investment law has resolved adaptation problems, especially for intellectual property disputes and rights protection, Wu continued.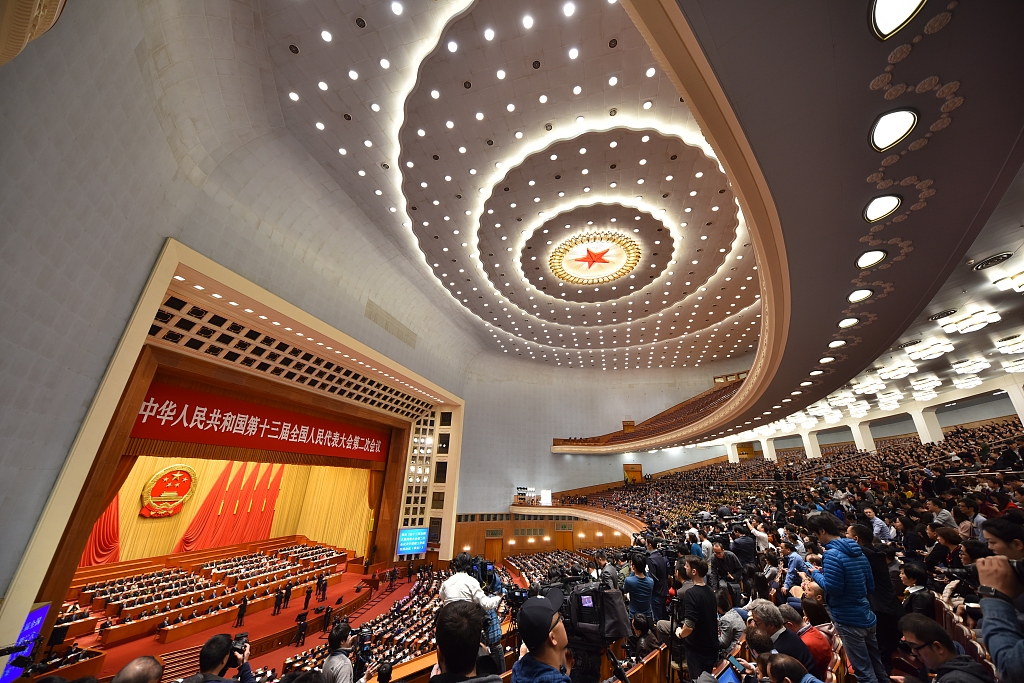 Photos: VCG
When local governments make commitments to foreign investors, they must protect the rights and interests of foreign investors, but for the sake of national interests and public interests, they need to take necessary management measures to reserve policy space, Yu said.
The government must abide by its commitments. Once it fails to fulfill its commitment and causes losses to foreign investors, foreign investors may claim and even use international investment contracts signed by China and the investor's home country to file international arbitration claims, Yu said.
Meanwhile, the research, development and application of emerging technologies have become a core part of the economy. Intellectual property-related legislation will provide more guidance in this area, Wu pointed out.
In recent years, three international arbitration claims against the Chinese government have involved local governments' fulfilling their commitments.
The adopted foreign investment law clearly stipulates that if the policy commitments are changed due to national interests and social public interests, the losses caused for foreign investors should be compensated according to law, Yu stressed. This provision provides strong protection for foreign investors.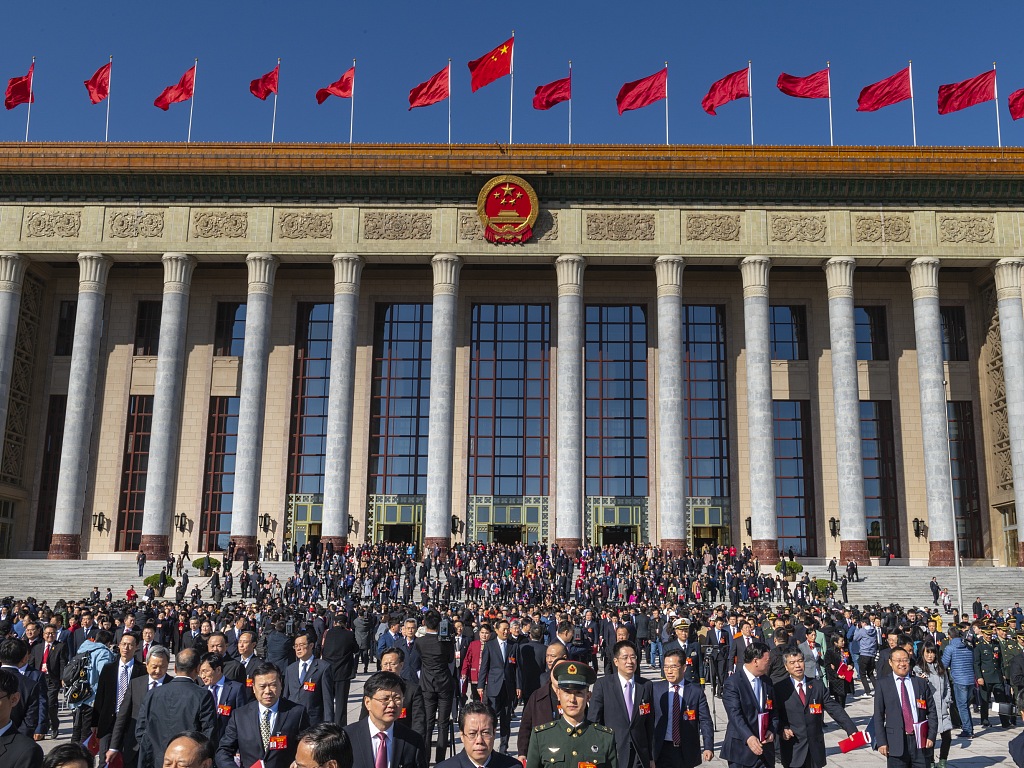 The foreign investment law regulates remittances of state levies and compensation, capital contribution and profits plus technical cooperation, stating that administrative means may not be used to force transfers of technology, thereby guaranteeing technological rights and investment freedom, Wu said.
The move shows the international community both China's determination to strengthen intellectual property protection and China's fostering a better investment environment while opening-up wider to the world, Wu reaffirmed.
Yet more details need to be clarified. Yu pointed out that the format of the "policy commitment" in the law and relevant measures and regulatory documents that constitute such commitment need to be further specified and clarified.
China's actual use of foreign direct investment was 84.18 billion yuan ($12.53 billion) in January, up 4.8 percent on a yearly basis, data from the Ministry of Commerce showed on February 18.