China issues statement on Sino-US trade talks
People's Daily app
1528005772000
Beijing (People's Daily) - China said Sino-US trade negotiations in Beijing on Sunday are progressing.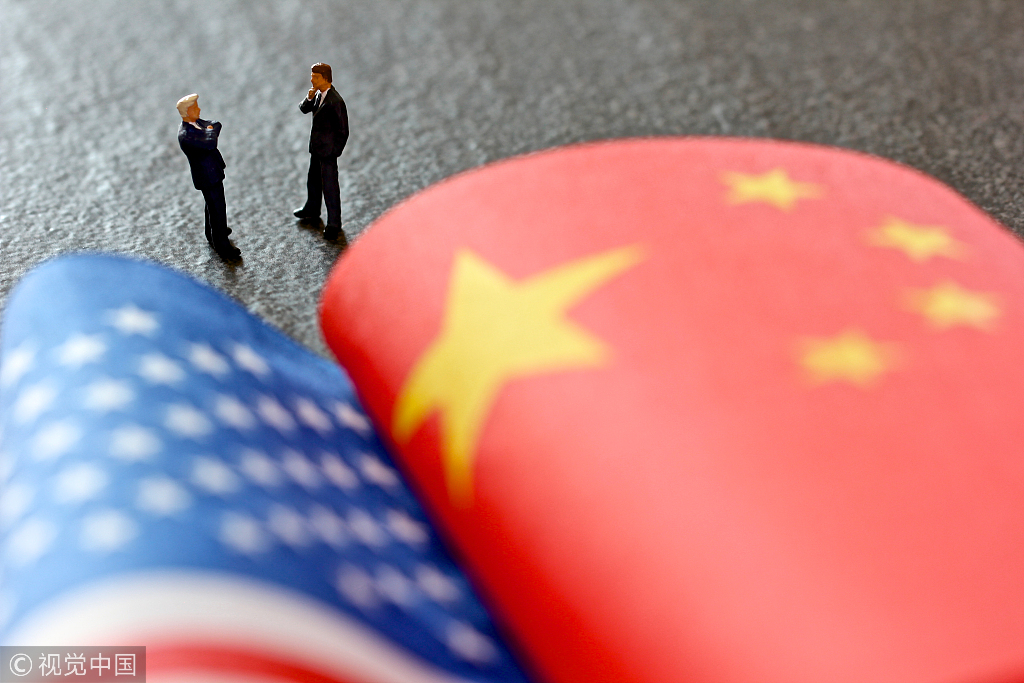 Photo: VCG
China and the US have exchanged views on agriculture and energy, and achieved positive and concrete progress on implementing a consensus reached by the two sides in Washington earlier, Xinhua News Agency reported.
Details are being confirmed by two sides, the statement said.
The achievements reached by both countries should be based on the premise that the two sides should not start a trade war, the statement stressed.
If the US decides to implement trade sanctions, including tariffs, all the economic and trade achievements negotiated by the two countries will not take effect, the statement said.
China's attitude has been consistent. Reform and opening-up through expanding domestic demand have been the country's national strategies. To meet the growing demand of high-quality economic development, China is willing to increase imports from all countries, including the US, it added.
A US delegation led by Commerce Secretary Wilbur Ross is holding consultations with the Chinese side led by Chinese Vice Premier Liu He on economic and trade issues from June 2-3.