China makes breakthrough in mega-ship production
Global Times
1528872815000
China delivered one of the world's largest cargo ships, which can carry over 21,000 containers, with Chinese experts saying such a breakthrough marks the country's arrival as a world first-class mega-cargo shipbuilding producer.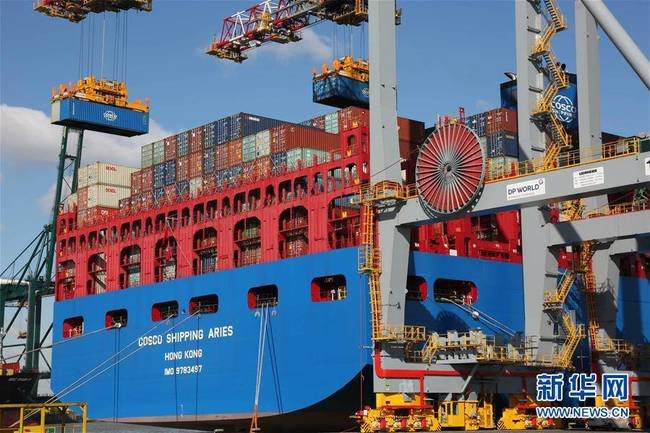 Photo: Xinhua
COSCO Shipping Aries, China's first domestically-built 21,000 twenty-foot equivalent units (TEU) container vessel has been officially put into service on Tuesday in Shanghai, CCTV News reported Tuesday.
The 400-meter vessel has molded beams, a draft (underwater depth) of 58.6 meters and freeboard (above-water depth) of 33.5 meters. It can travel at a projected speed of 22 nautical miles per hour and has a cargo capacity of 198,000 ton, or 21,237 TEU.
TEU is a unit of measurement used to describe a ship's cargo capacity and, also, the capacity of onboard container port terminals. TEU is based on the volume of a 20-foot (6.1 meters long) cargo container.
The ship is independently designed and built by the China State Shipbuilding Corporation (CSSC) and was delivered to China COSCO Shipping Corporation on Tuesday, as the first of the six ordered by the company, the Securities Times, a Chinese newspaper focusing on financial and securities information, reported on Tuesday.
The COSCO Shipping Aries represents the pinnacle of China's shipbuilding capability and will be employed for delivery routes to the Far East and Europe, becoming the new flagship of China-proposed 21st Century Maritime Silk Road projects, Securities Times said.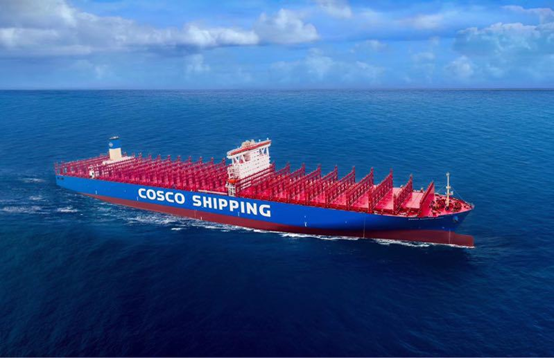 Photo: COSCO
Yu Lai, a deputy chief engineer with the 708 Research Institute of the CSSC, told CCTV that the ship will lead to a 25 percent per-container cost reduction of shipping through Asia-Europe, when compared with 14,000 TEU ships, which currently dominate the cargo shipment industry along the mentioned routes.
Mega-cargo ships with a loading capacity of 18,000 to 21,000 TEU, have become the new trend of the global shipping market, for each ship can significantly cut per-passage cost in the era of scale economy, Zhao Nan, director of the port research office of the Shanghai International Shipping Institute told the Global Times on Tuesday.
The delivery of China's mega-ship marks the country as an equal among the few Mega-cargo ship manufacturers in the world. China has the potential to win a bigger share of the world mega-ship market in the next few years, Zhao added.