Political settlement only way out of Syrian crisis: Chinese envoy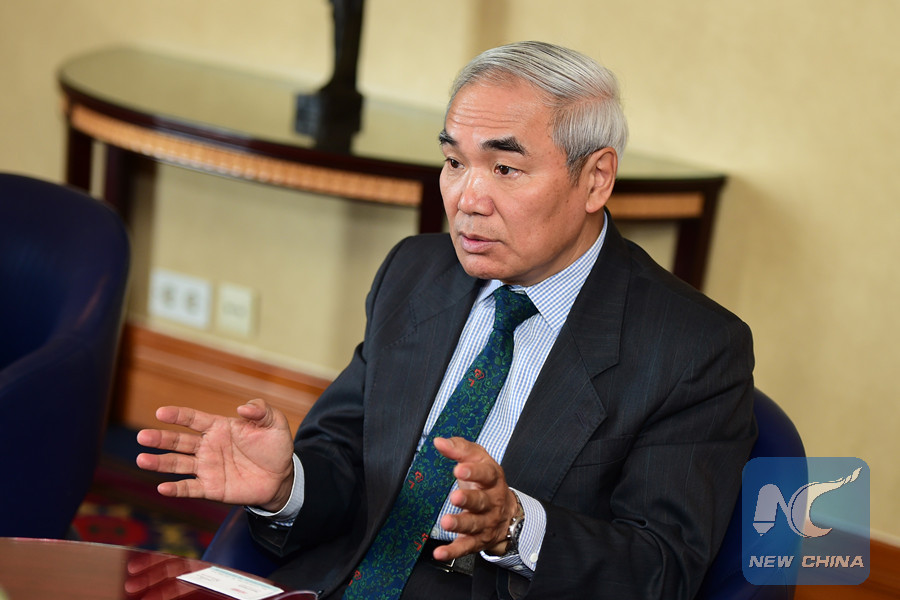 Xie Xiaoyan, China's special envoy to Syria, speaks to Chinese and Egyptian media representatives in Cairo, Egypt on April 23, 2017. (File Photo: Xinhua/Zhao Dingzhe)
A political settlement is the only way out of the ongoing Syrian crisis, China's Special Envoy for Syria Xie Xiaoyan said on Sunday.
Speaking at a press conference in Cairo, Xie expressed concern over the current perilous situation in Syria, while urging the involved countries to de-escalate the situation and resort to dialogue instead.
"China has always rejected the use of force or the threat of the use of force in international relations," he reiterated, adding that Syria's sovereignty, independence, unity and territorial integrity should be respected.
The Chinese diplomat said China is convinced that there is no military solution to the Syrian issue and the only way out is a political settlement.
He urged all related parties on the Syrian issue to return to the track of peace talks.
Syria has for years been plagued by instability due to the conflicts between Syrian government forces with the armed rebels and the declining militant group Islamic State (IS).
The forces of Syrian President Bashar al-Assad are backed by Russia, Iran and Shiite militias loyal to Iran including Lebanon's Hezbollah.
Russian troops in Syria have been launching bombing raids in support of the government forces, while a US-led international coalition has been launching airstrikes against IS targets in the conflict-stricken country.
The US, together with its allies Britain and France, also launched a missile strike on Syria on April 14 over the allegations of Syrian government's use of chemical weapons in the town of Douma near the Syrian capital Damascus early April.
Xie voiced China's rejection of any use of chemical weapons and underscore the need for a comprehensive, just and objective probe into the alleged gas attack in Syria.
The Chinese envoy noted that China maintains communication with all parties involved in the Syrian issue, adding that China has invited delegates from the Syrian government and opposition parties respectively to visit China to promote a political settlement.
China cares about the humanitarian crisis the Syrian people are going through and has already provided 740 million yuan (about 117.5 million US dollars) in aid for Syrian refugees, he said.
During Xie's visit in Egypt, he met with officials of Egyptian Foreign Ministry and other agencies to discuss the Syrian issue.
He praised Egypt for working positively to resolve the Syrian crisis, adding that China is to continue consultation and coordination with Egypt and other countries to realize the political settlement of the Syrian issue.