Beijing reactivates idle mask factories for anti-virus fight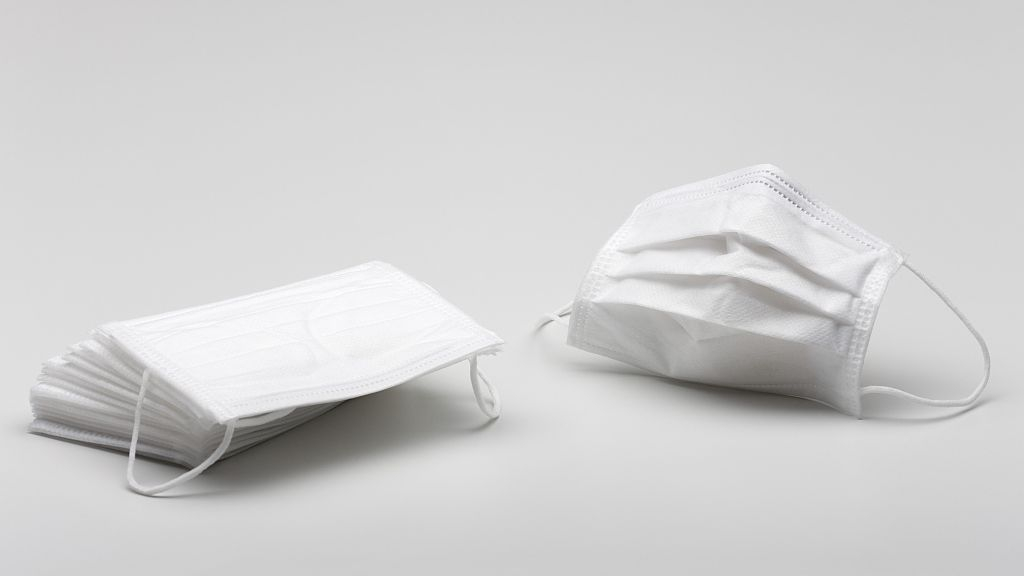 File photo: CGTN
BEIJING, Feb. 13 (Xinhua) -- Beijing has activated three mask factories that have been obsolete for years to meet the huge demand of masks nationwide amid the novel coronavirus outbreak.
Local officials said one assembly line in Majuqiao Township of east Beijing's Tongzhou District began pilot-production Monday. With the help of the local government, it took less than half a month for the factory to attain a production license, purchase materials and recruit villagers nearby as sewing workers.
"It is expected to produce about 30,000 disposable medical masks per day once regular production begins next week," said Wang Lihong, deputy chief of Majuqiao Township.
As the obsolete machine and facilities need testing and repairing, the trial run is meant to ensure production can meet national quality standards, and the masks produced this week will be sent to the quality inspection authority, said Wang.
The factory conducts disinfection every day, and workers are required to go through body temperature checks before entering the factory, according to local authorities, who also decided to give rent subsidies to the factory to reduce production costs amid the epidemic.
In Fangshan District, officials surveyed local companies and found two that met the conditions to manufacture masks. Their assembly lines, however, remained idle amid a tight supply of materials and a lack of production permissions and workers.
The district government said they helped the companies ensure supplies of melt-blown, non-woven fabric, a key material in making masks, repair and maintain idle equipment, and fast-track approval to resume production lines, which are now at the pilot-production phase.
China has rolled out a raft of measures to boost the production of medical supplies, as a further rise is expected in the already strong demand for protective gear, with millions of people gradually returning to work this week.