Improved weather forecasting helps reduce losses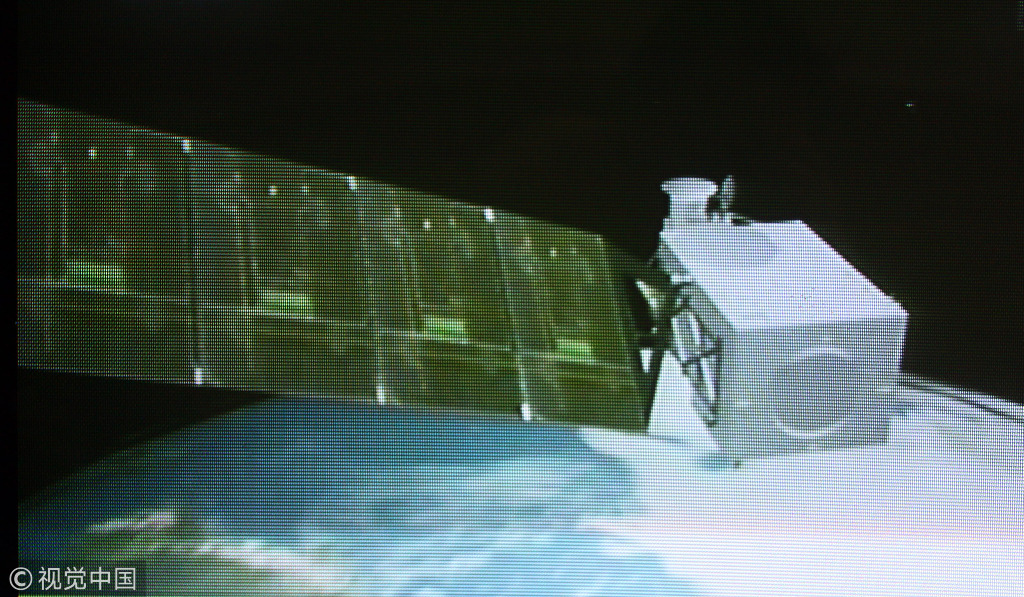 An image of Fengyun-3 Weather Satellite. (Photo: VCG)
China's weather forecasting accuracy has progressed during the past five years, providing more timely disaster warnings, the National Meteorological Center said on Tuesday.
The accuracy in predicting heavy rain 24 hours in advance increased by 7 percentage points over 2014, which is close to the advanced level of the international community.
Grain output forecasts remained stable at about 96 percent accuracy, while the error range of typhoon tracking remains at about 70 kilometers, the center said.
In July, for example, when Typhoon Maria was nearing land in eastern China, the center predicted the landing spot and time accurately, helping reduce losses.
Xue Jianjun, deputy director of the center, said that in tracking typhoons China has caught up with developed countries like the United States and Japan.
"For more than 20 years, we have been comparing the accuracy of typhoon predictions in the northwestern Pacific. Last year, though we fell a little behind Japan for accurate predictions over the following 24 and 48 hours, we took the lead in accuracy over the next 72, 96 and 120 hours," he said, adding that the progress was due to technological breakthroughs.
Since 2001, the center has been developing its own forecasting system, the Global/Regional Assimilation and Prediction Enhanced System. In November, a global ensemble prediction system under that model was put into use. The system can provide comprehensive prediction data for typhoons and waves, according to the center.
According to Xue, weather forecasting has helped prevent and mitigate disasters in China since 1990. Casualties caused by extreme weather conditions have decreased from about 7,000 people in 1990 to about 2,000 people in 2016.
Generally, economic losses are rising, but the proportion of losses in terms of GDP have fallen from about 6 percent in the 1990s to less than 1 percent in 2016.
"The challenge now is that it is harder for technicians to improve the accuracy of forecasts. It is just like an athlete who wants to improve his or her speed further," he said.