Egypt, China to renew currency swap deal
People's Daily app
1533840736000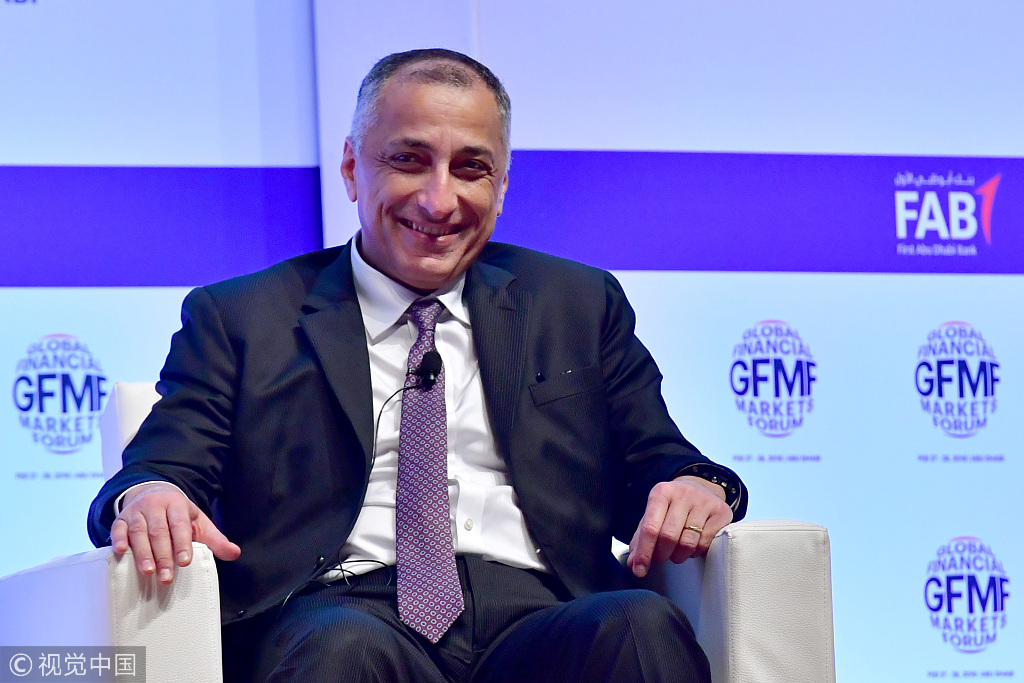 Tarek Amer, governor of the Central Bank of Egypt, attends the Global Financial Market Forum in Abu Dhabi on February 27, 2018. (File photo: VCG)
Cairo (People's Daily) – The Governor of the Central Bank of Egypt (CBE) Tarek Amer announced at a press conference Wednesday in Sharm El-Shiekh that Egypt and China are willing to renew their currency swap deal at the end of 2018.

The CBE signed a bilateral currency swap agreement in December 2016 with the People's Bank of China, China's central bank, for 18 billion yuan against the equivalent in Egyptian pounds.
Amer noted the currency exchange agreement is to be renewed with $2.7 billion next December, and as it's written in the agreement, trade between the two countries is to take place with their local currency, instead of the US dollar.