Tibet invests in safety of cultural relics
chinadaily.com.cn
1555676446000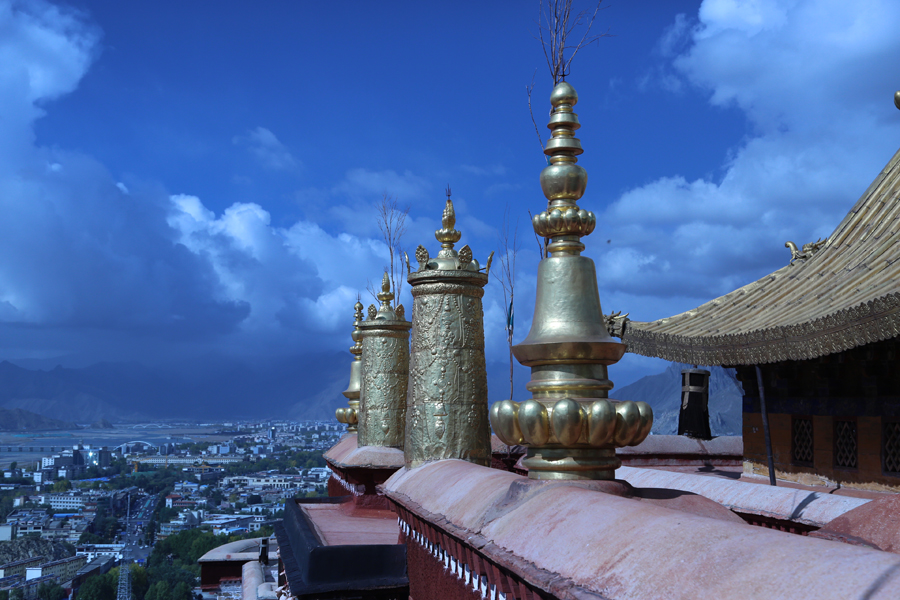 The Golden Roof renovation project at the Potala Palace is almost completed. (Photo: Palden Nyima and Daqiong / chinadaily.com.cn)
Both central government and Southwest China's Tibet autonomous region in 2018 invested more than 224 million yuan ($33 million) on projects protecting the region's cultural relics and fire control, according to the Tibet Cultural Relics Bureau.
Led by the regional cultural relics bureau, three working teams were established to conduct safety checks of cultural relics, with all the region's national cultural relic preservation units and 453 regional cultural relic preservation units under the remit of these teams.
After screening and checking, 520 safety hazards were discovered, 480 of which were renovated afterwards.
The bureau together with public security departments uncovered four cases involving cultural relic theft and also assisted in the identification and assessment of 297 cases of such theft, said the bureau.
China has planned to spend 300 million yuan on cultural relic protection in a decade starting 2018, in order to preserve ancient documents and anthologies at the Potala Palace.