China develops lower-limb rehabilitative robot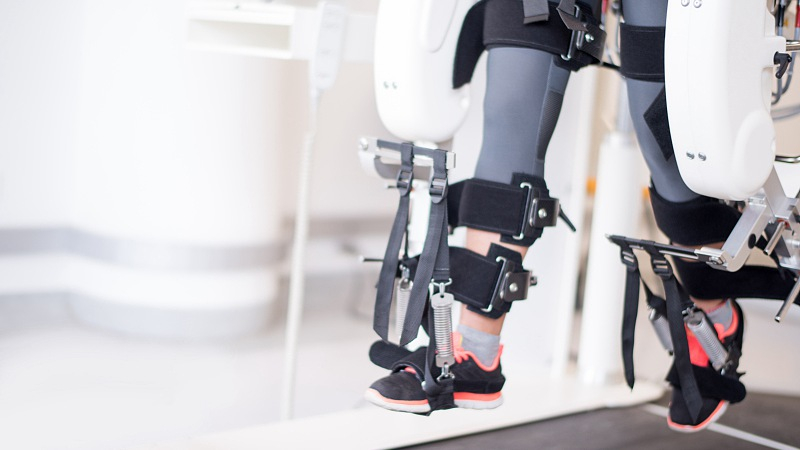 (Photo: CGTN)
China has developed a lower-limb rehabilitative robot which will soon be put into clinical use, according to the China Science Daily on Monday.
The robot was developed by Avicrobot, a high-tech company focusing on service robot development, and a subsidiary of the Aviation Industry Corporation of China.
According to He Chen, general manager of Avicrobot, this robot integrates aviation technologies with traditional rehabilitation treatment. It can monitor patients in real time, which helps optimize rehabilitation therapy.
It also uses flexible composite materials and 3D printing technology, allowing patients to customize it and use it to sit, stand, and walk.
"The robot is about one-fourth cheaper than imported ones," He said.
The robot has completely independent intellectual property rights including the appearance, the control method, and the software design. Avicrobot also cooperated with Xijing Hospital in Xi'an, Shaanxi Province, to develop the robot. They jointly launched a rehabilitative robot research center, aiming to provide more data support for such robots.