China considers new law honoring national martyrs
Global Times
1513976937000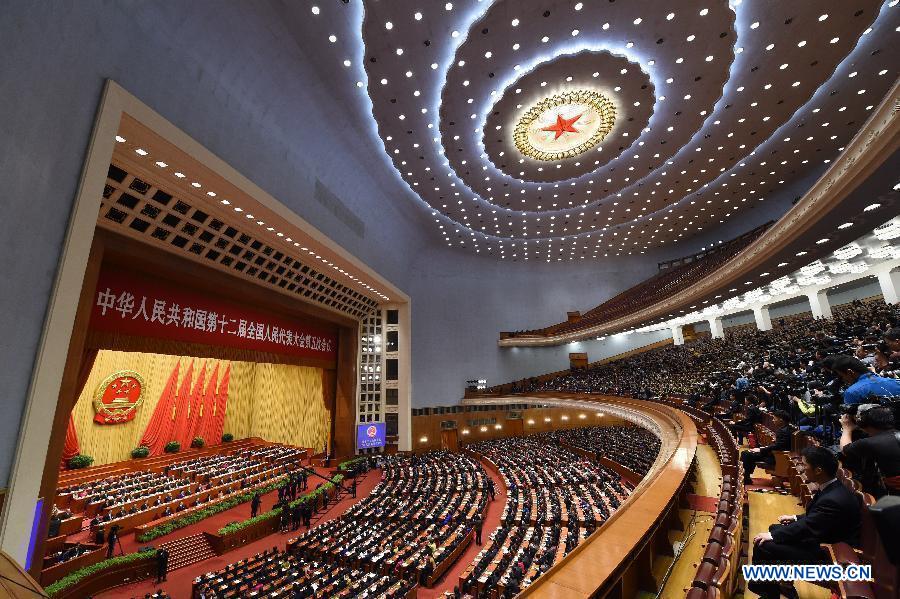 Photo: Xinhua
China's top legislature is reviewing a draft law that protects the reputation and honor of the country's heroes and martyrs.
The report was submitted for first review to the bimonthly legislative session of the Standing Committee of the National People's Congress, which opened Friday, the Xinhua News Agency reported.
Authorities of public security, culture, press and cyberspace have the responsibility to protect the reputation and honor of heroes and martyrs, according to the draft.
It is a duty of Internet operators to handle in a timely fashion online information that infringes upon the reputation of heroes and martyrs, it reads. Procuratorates can file charges against those damaging the reputation of heroes and martyrs, it added.
"The law would serve as a powerful deterrent to help win the ideological war against historic nihilists who maliciously smear or taint the image of heroes and martyrs," Su Wei, a professor at the Party School of the Communist Party of China Chongqing Municipal Committee, told the Global Times on Friday.
It shows that China is using legislation to fight against those who twist and taint the country's history, Su said, adding that the cost of such behavior would be much heavier than before.
Several cases of tarnishing the image of war heroes have been reported in recent years. In June, a Beijing court ordered historian Hong Zhenkuai to apologize after he was found to have tarnished the reputation of "The Five Warriors of Mount Langyashan," who jumped off a cliff when fighting Japanese invaders during World War II.
In September 2016, a blogger was ordered to make a public apology after he challenged the story of Qiu Shaoyun, a soldier who was said to have chosen to burn to death rather than betray the positions of his fellow soldiers during the Korean War (1950-53).
The draft law bans the illicit appropriation of land and facilities near memorials of heroes and martyrs as well as any damage or contamination of such memorials.
"Those who appropriate, damage or contaminate memorials, and insult or slander heroes and martyrs, may receive administrative penalties from public security or even criminal sanctions," the draft reads.