Hebei village becomes only COVID-19 high-risk area in China
Global Times
1609838611000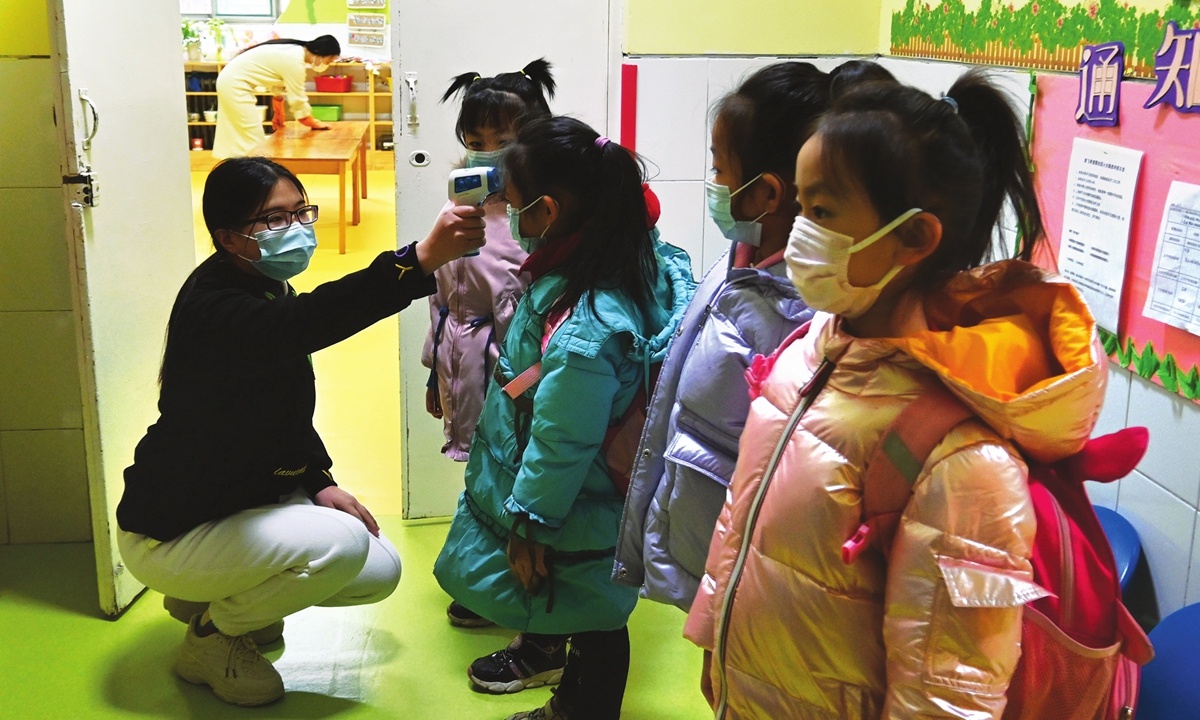 Health authorities on Tuesday raised the COVID-19 emergency level to "high risk" for a village in the Hebei Province capital of Shijiazhuang. The North China village of Xiaoguozhuang is currently the only high-risk area in China.

Xiaoguozhuang Village reported eight new locally transmitted cases on Tuesday. The first COVID-19 case found in Hebei Province on Sunday was from the village.
Hebei Province on Tuesday reported 14 new confirmed cases and 30 asymptomatic cases.
Another village in Shijiazhuang was designated a medium-risk area on Monday, where three local cases were newly reported Tuesday. Shijiazhuang entered "wartime mode" on Monday as part of efforts to prevent the spread of the disease.
City of Xingtai and a township in city of Zhangjiakou also announced on Tuesday that they were entering "wartime" status and strengthening all COVID-19 prevention and control measures for key personnel and areas.
As of Tuesday, China has one high-risk area and 48 medium-risk areas, of which 32 are located in Northeast China's Liaoning Province, seven in Beijing, six in Northeast China's Heilongjiang Province and three in Hebei.
China has not had a COVID-19 high-risk area since December 12.
The Chinese mainland reported 33 new COVID-19 cases on Tuesday, including 17 locally transmitted cases.