Chinese military arrives in Russia for annual drills, bringing state-of-the-art hardware
Global Times
1532289484000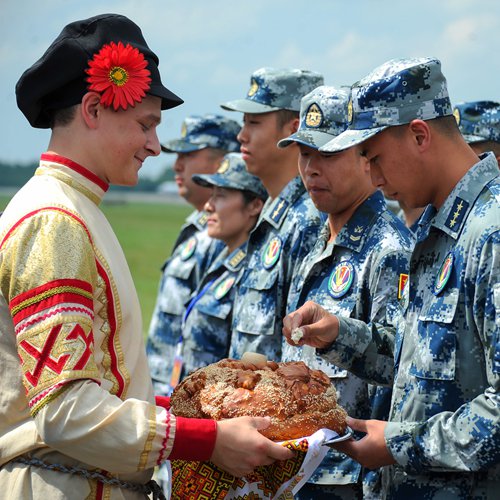 (Photo: IC)
Chinese military officers arrived in Russia on Friday to participate in the upcoming International Army Games 2018. The army will exhibit advanced H-6K bombers, J-10A fighters, JH-7A fighter-bombers, and IL-76 and Y-9 transport aircraft at the competitions.
This is the first time that the H-6K bombers and Y-9 transport aircraft have been brought abroad to participate in an international military competition, said a spokesperson for the Chinese People's Liberation Army (PLA) Air Force, according to Xinhua.
The H-6K is a domestically-developed intermediate and long-range bomber. It has carried out patrols around the East China Sea, South China Sea and Taiwan Straits since its first debut in March 2015, said the Xinhua report.
The games will kick off on July 28. First initiated by the Russian Ministry of Defense, the games are now co-organized by seven countries including China, Russia, Azerbaijan, Armenia, Belarus, Kazakhstan and Iran.
Hundreds of Chinese officers will join the games, and they will take part in 16 competitions in Russia, according to the China Military website.
Participation in the International Army Games is an effective way to improve fighting capabilities under real combat conditions, said the PLA Air Force spokesperson, adding the troops will strengthen military training and war-preparedness to improve their ability to safeguard China's sovereignty and territorial integrity.
The Chinese army has been invited to the annual competition since 2014. Soldiers told thepaper.cn that they think the games are close to real battle conditions and are quite useful.