Shanghai relocates 190,000 as typhoon Ampil approaches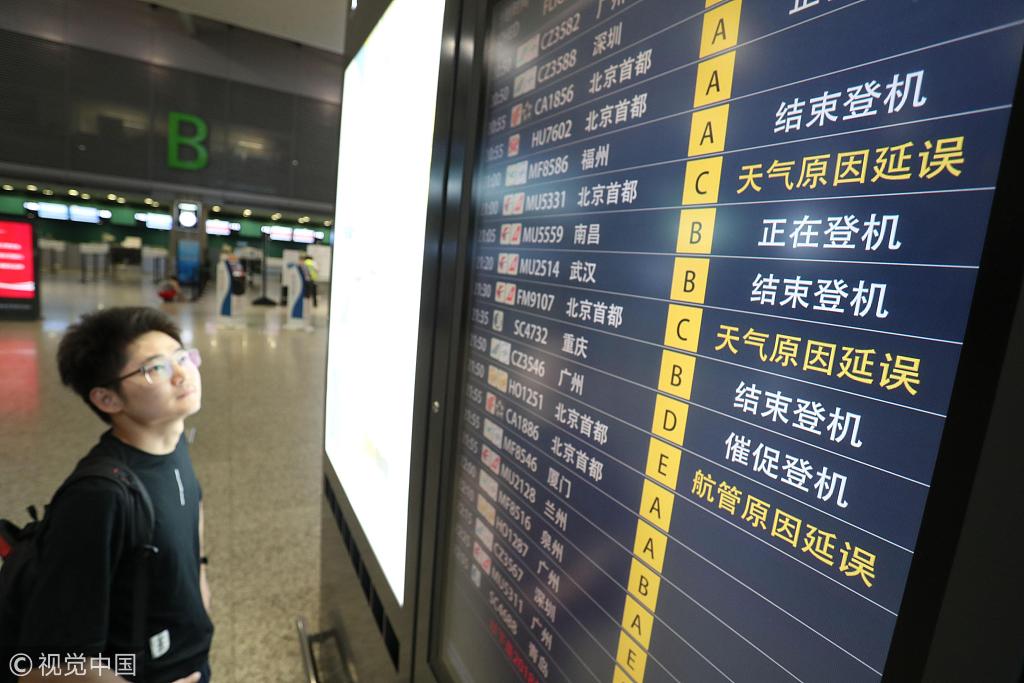 Over 400 flights will be canceled at Pudong and Hongqiao international airports for Sunday, the Shanghai Airport Authority said. (Photo: VCG)
SHANGHAI, July 22 (Xinhua) -- More than 190,000 people in east China's Shanghai Municipality have been relocated to safer places as Ampil, the 10th typhoon this year, approaches.
The municipal meteorological observatory said the tropical storm, about 170 km away at 5 a.m. Sunday, is moving at a speed of 25 km per hour and expected to hit the city at noontime.
Ampil has brought downpours and gales to Shanghai and neighboring regions, triggering both typhoon and rainstorm alerts.
The municipal flood control headquarters said it had completed relocating a total of 192,727 people living in the coastal areas as well as temporary housing and construction sites as of early Sunday morning.