Epidemic controls eased on transport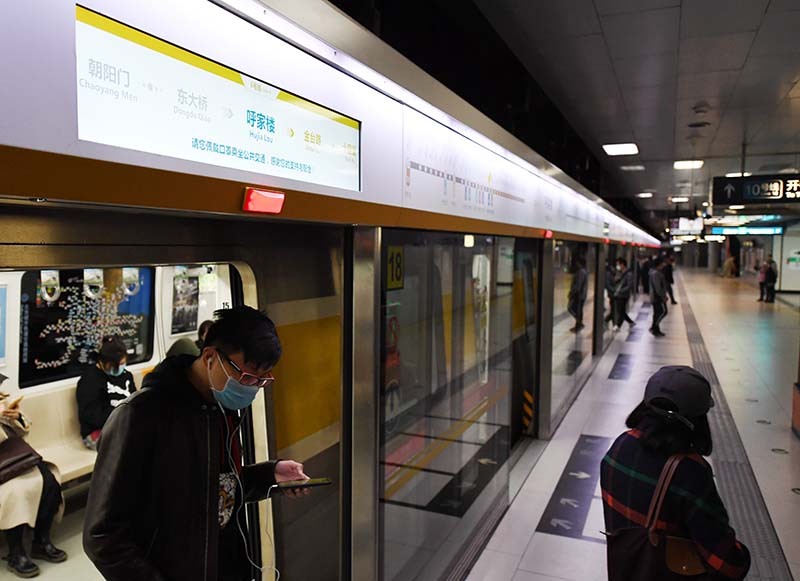 Transport operators have loosened epidemic control measures at public transport venues now that China has no more medium-or high-risk areas for COVID-19, the Ministry of Transport said on Thursday.
Ministry spokesman Sun Wenjian told a news conference that public transport venues such as bus stations are now being disinfected once a day, down from twice a day.
Buses used to be disinfected after each service, but that is now also being conducted once a day. Disinfection of taxis and subway trains and stations has also been reduced from twice a day to once a day.
Sun said the 90 percent passenger cap on buses has also been lifted.
With the whole country now rated low-risk, people can travel by showing their green health code, with no nucleic acid test results required.
With the three-day Tomb Sweeping Day holiday just around the corner, Sun said toll roads will be free for passenger cars with up to seven seats from the start of April 3 to the end of April 5.
He said the ministry is making appropriate plans to handle travel rushes and epidemic control measures during the holiday to ensure safe and smooth trips.
During the news conference, Sun also reminded passengers to check the credentials of drivers of ride-hailing services and their cars.
An application to check the credentials of ride-hailing services was developed recently. Passengers can input the car's license plate number and the search results will be shown.
The ministry said 222 ride-hailing companies had received licenses to operate by the end of last month and 3.29 million driver's licenses for ride-hailing services had been issued. Requirements such as background checks are needed to gain a ride-hailing driver's license.
Sun said that the application has received more than 100,000 checks an hour during peak times.
The safety of ride-hailing services has attracted a great deal of attention following a number of tragic incidents, including the rape and murder of a woman by a driver in Zhengzhou, Henan province, in 2018.
Stricter regulations have been issued to manage the sector, which has become an inseparable part of many people's everyday travel.
The ministry also revealed the fixed-asset investment in the transport sector for the first two months of the year. It rose 71.7 percent year-on-year to 303 billion yuan ($46.3 billion), and was 11.6 percent higher than in the same period in 2019.