Restrictions to be eased on medical instrument imports in Boao pilot zone
Global Times
1523199219000
The Chinese government on Sunday announced it would loosen its grip on medical equipment import management in a pilot zone in Boao, South China's Hainan Province.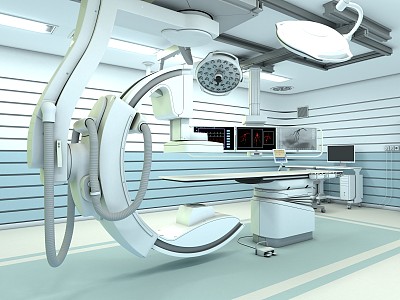 (Photo: VCG)
According to a guideline posted on the government website on Sunday, the State Council, China's cabinet, announced that for certain medical institutions in the Hainan Boao Lecheng International Medical Tourism Pilot Zone, the Hainan local government can approve imports of medical instruments that have no alternatives on the domestic market and are urgently needed for clinical uses in those institutions.
The new rule means that the pilot zone in Boao will be an exception to the regulations on medical instruments. These rules require that overseas medical equipment manufacturers must apply to the domestic drug regulator via agents in the Chinese mainland before they are allowed to export medical instruments to the mainland market.
Data published by the China Center for Food and Drug International Exchange in March showed that in 2017, China imported $20.36 billion worth of medical instruments, up 10.6 percent year-on-year. China's exports of medical equipment rose by 5.84 percent year-on-year in 2017.
The Chinese government has also given other policy preferences to the Boao pilot zone such as lowering import tariffs on certain medicines, according to media reports.
Bai Ming, deputy director of the International Market Research Institute under the Ministry of Commerce, told the Global Times on Sunday that easing rules on medical instrument imports in the Boao pilot zone can be deemed an "experiment."
"The government must make sure the medical opening-up pace matches the management capabilities. If the results (of such opening-up policies in Hainan) are good, then opening-up might be extended to other areas," Bai said.
Bai also said relaxing management of medical instrument imports will facilitate development of the local healthcare industry.
"In the past, the approval time was far too long for the entrance of overseas medical facilities," he said, adding that the new rule also shows China's determination to open up, which is unshakeable under external protectionism pressure.
Chi Fulin, president of the China Institute for Reform and Development, a research institution in Hainan, was quoted by thepaper.cn on Sunday that Hainan still lags behind in healthcare and education.
"Market opening-up should be implemented all across Hainan in the healthcare sector, and social capital should be encouraged to be the backbone of Hainan's healthcare industry," he said.