China establishes code for barrier-free buildings
General specifications for Barrier-Free Construction and Municipal Engineering came into effect nationwide on Friday and official said the mandatory code puts forward bottom-line requirements for building accessible facilities in China.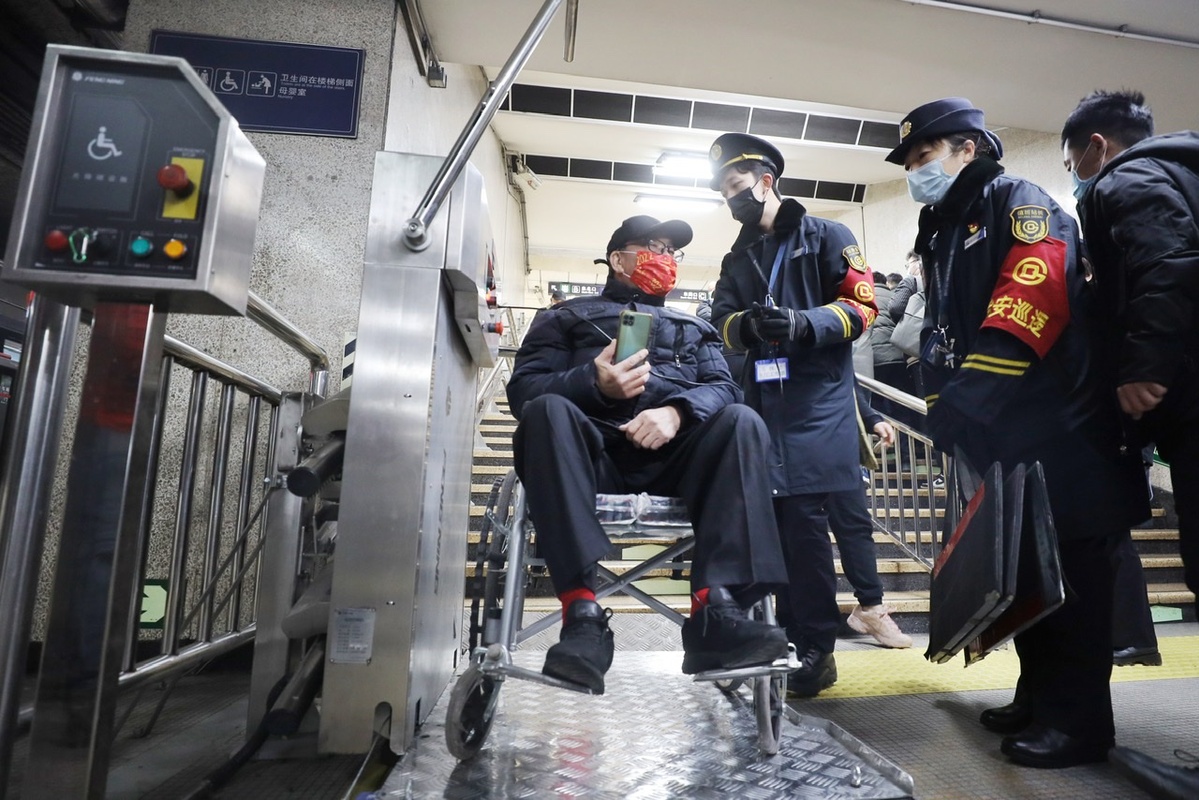 The barrier-free facilities serve mainly the disabled, elderly and other people who need them, according to the specifications issued by the Ministry of Housing and Urban-Rural Development.

Wang Wei, deputy head of the ministry's standard ratings department, said the top-level engineering code has mandatory binding force and any violation will be dealt severely in accordance with the law.
"The code places bottom-line requirements for technologies in the entire process of barrier-free facility building in public spheres," he said at a news conference on Saturday.
Jiao Jian, deputy chief architect from the Beijing Institute of Architectural Design, said barrier-free facilities should be subject to special acceptance check after construction. Certain staff member should be responsible for maintenance and conduct regular inspections to ensure safety.
She told the news conference that the facilities fall into three categories - passage, service and information exchange.
The code also makes provisions for barrier-free passage facilities design, including entrances and exits, elevators, steps, handrails and parking spaces for vehicles, she said.
The code also ups requirements for service facilities design, including barrier-free toilets, public bathrooms, guest rooms and wheelchair space, she said.
To make the facilities safe and comfortable, the code has referred to international standards, including those of the wheelchair ramp slope, barrier-free toilet seat size and some other indicators, she said.
China has been improving accessibility of the facilities over the years.
Zhang Dongwang, an official from the China Disabled Persons' Federation, said at the news conference that in the past three years, the federation has trained 900 provincial-level disabled experiencers for barrier-free facilities to give suggestions. Last year, 227 websites and applications have been renovated to become more accessible for the disabled and the elderly.