Those losing freedom colluded with foreign forces: Chinese FM on Jimmy Lai's case
Global Times
1607683850000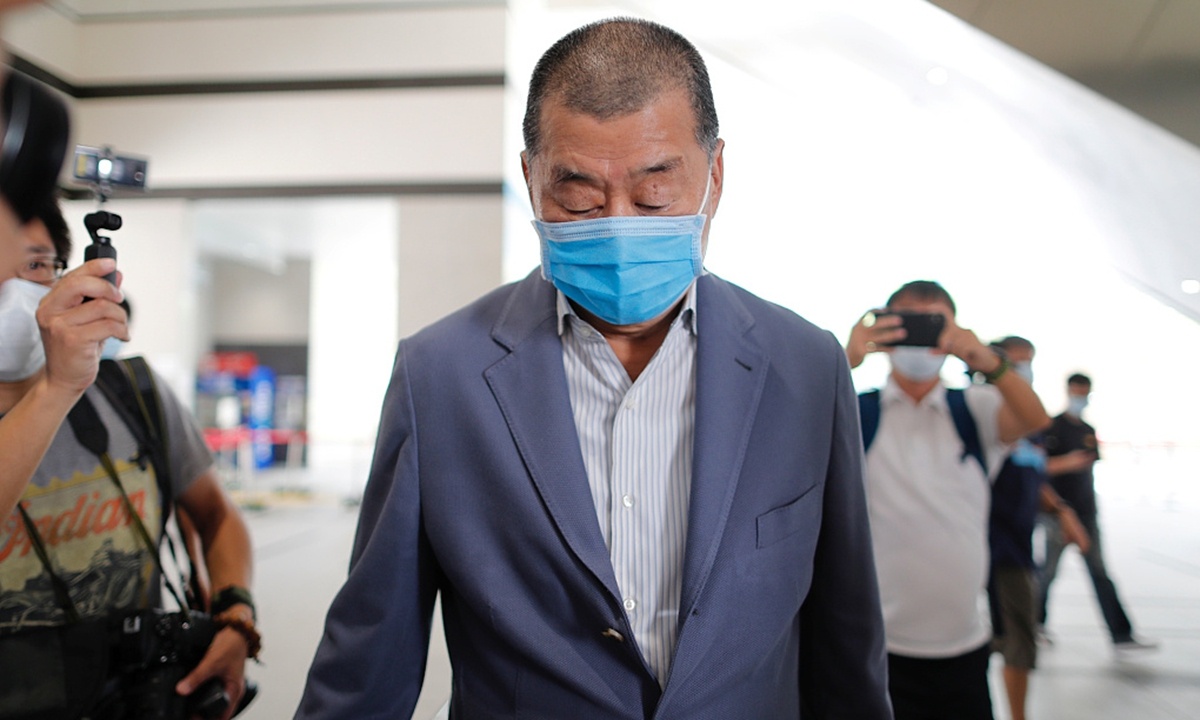 When asked about whether the case of Jimmy Lai signaled crackdown on freedom of speech and free press using the excuse of national security, Chinese Foreign Ministry Spokesperson Hua Chunying said that it's not China, but some other countries that arbitrarily crack down on Chinese individuals, institutions and enterprises in the name of "national security."
Although the individual case in Hong Kong does not belong to the diplomatic scope, it's necessary that the case be viewed without bias while sticking to the facts, Hua said at a routine press conference on Friday.
Hua's comments were made shortly after Hong Kong's anti-government media tycoon Jimmy Lai was officially charged under the national security law for Hong Kong. The Hong Kong Police Force confirmed that his case will be heard on Saturday morning.
Since the enactment of the national security law for Hong Kong, most people in Hong Kong have been much more assured and foreign companies became more optimistic toward the city's future prospects, Hua noted. However, other people, specifically some individuals in the US and European countries, have dwelled on the issues of freedom and democracy in Hong Kong, she said.
"During about 156 years as a British colony, did people in Hong Kong have any rights in terms of democracy? Weren't all governors in Hong Kong appointed by the Queen? Not a single lawmaker from LegCo was nominated by the local people, right? What kind of freedom did they want?" Hua asked.
With the enactment of the national security law for Hong Kong, local residents enjoy much more social stability, economic development and more freedom, Hua emphasized. Those who lost their freedom were colluding with foreign forces, or used so-called "freedom" to engage in activities endangering stability and freedom of Hong Kong, Hua said. In fact, certain countries used Hong Kong matters to interfere in China's stability and freedom of development.