Promote military ties as stabilizer for China-U.S. relations: spokesman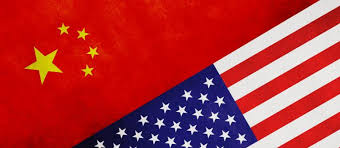 (Photo: CGTN)
BEIJING, Oct. 25 (Xinhua) -- A spokesman for the Chinese military on Thursday expressed hope for the United States to meet China halfway and promote military-to-military ties as a stabilizer for bilateral relations.
Wu Qian, spokesman for the Ministry of National Defense, said at a regular press conference that the Chinese and U.S. sides should implement consensus reached by the two countries' leaders, deepen communication, increase mutual trust, enhance cooperation, and keep risks at control.
Asked to respond to a speech made by U.S. Vice President Mike Pence earlier this month, Wu said China "resolutely opposes it as the speech was filled with slander and groundless accusations against China."
Refuting the claim on China's military spending, Wu said China's defense budget amounted to just one-quarter of the U.S. one, and China's military spending per capita was about one-nineteenth of that of the U.S.
China firmly adheres to a defense policy that is defensive in nature and has always been following the path of peaceful development, Wu said.
China is committed to providing more public security goods for the international community, he said. The growth of China's military power is the growth of world peace forces.