Hukou Waterfall sees heavy flooding in Golden Week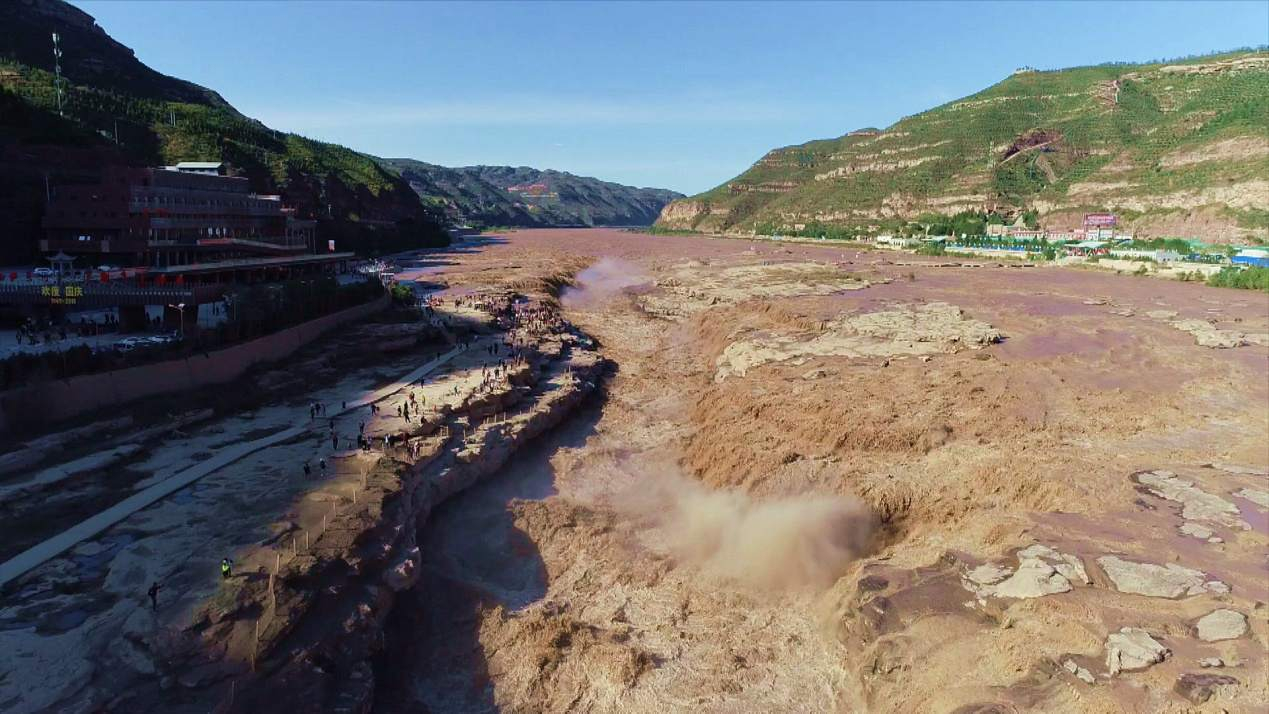 The east side of the Shanxi Hukou Waterfall scenic spot was closed due to flooding. (Photo: CGTN )
The Hukou Waterfall, the world's largest yellow waterfall, is located at the intersection of Shanxi Province and Shaanxi Province, and usually sees its peak tourist season during the National Day holiday. However, the scenic spot in north China's Shanxi Province is closed during this year's Golden Week due to continuous heavy flooding. Local authorities said the closure will last through at least the end of the holiday for safety concerns.
At the Shanxi Hukou Waterfall scenic spot, higher water levels have flooded the entire visiting area, covering all the walkways and stone bridges. Local officials said due to heavy rainfall, the water volume has reached 3,000 cubic meters per second recently, three times its usual amount. The high flooding has continued since mid-July and the total closing time of the scenic spot has reached 30 days, the longest ever in the past 20 years.
The magnificent Hukou Waterfall is also China's second largest waterfall. It's situated at the intersection of north China's Shanxi and Shaanxi provinces. Visitors can see the waterfall from either side of the scenic spot of the two provinces. Although the Shanxi Hukou Waterfall scenic spot is closed, the other one in Shaanxi remains open to visitors during this National Day holiday.