China strongly opposes Pompeo's accusation on inadequate WFP supplies
Global Times
1602765024000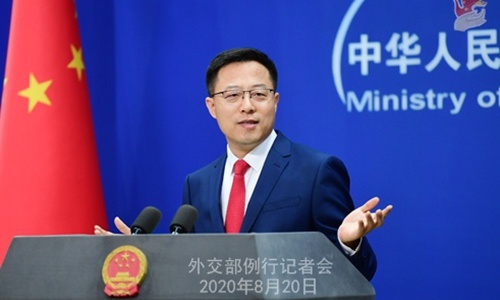 China has been maintaining a robust cooperation with the World Food Program (WFP), contributing to its budget as much as it can for humanitarian support, Zhao Lijian, spokesperson of China's Foreign Ministry said on Thursday, denying the US's accusation that China has not been contributing enough to WFP.

On Wednesday, US Secretary of State Mike Pompeo said that the US has supplied 43 percent of the WFP's budget, by far the biggest contribution from any nation, and more than 700 times of what China provides. Pompeo also said that the US contribution was especially important in contrast to China's disruptions in global good supplies.
Zhao denied Pompeo's accusation as ungrounded and said that China has maintained good cooperation relationship with the WFP.
Since the outbreak of the COVID-19 crisis, China has been actively engaged in supplying technology and materials to more than 10 countries affected by the coronavirus and the locust plagues. China has also been setting up temporary warehouses with the WFP to better contribute supplies to more than 100 countries in need.
According to Zhao, since 2016, China has provided more than $155 million to the WFP, signing 16 food aid contracts, and giving food aid to more than 7.5 million people around the world. As a developing country, China will be working with the WFP to safeguard world food security.
"Some countries are trying to cover their inadequate control of the coronavirus crisis by pushing the blame to other countries," Zhao said, "Unilateralism and breaking contracts are destroying international cooperation. The international community will have a fair judgment on that."