Consumption speeds up poverty alleviation in China
People's Daily Online
1587359362000
Amid the novel coronavirus epidemic, the Chinese government has taken various measures to facilitate the sales of agricultural products from poverty-stricken regions and stimulate the income growth of the poor population.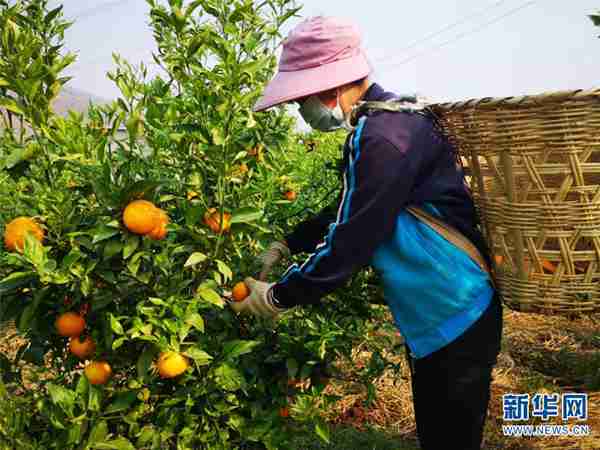 A farmer picks citrus fruits in Yongsheng country, Yuannan provine. (Photo: Xinhua)
China has encouraged eastern provinces to purchase products from the poor areas in central and western China. Data from the State Council Leading Group Office of Poverty Alleviation and Development suggest that by March 27, nine provinces in the east of China had purchased agricultural products worth 2.1 billion yuan from the poverty-stricken regions.
Various e-commerce platforms have also promoted the sales of agricultural products from poor counties. As of April 14, the special online platform under the All China Federation of Supply and Marketing Cooperatives gathered over 4,000 suppliers from 774 poverty-stricken counties, with a total transaction of 120 million yuan.
Such promotional activities will reach win-win results, said Wang Chunyan, an official with the State Council Leading Group Office of Poverty Alleviation and Development, adding that they will not only bring more profits to the poor population and promote the industries in those areas, but will meet the demands of the urban residents generated by consumption upgrading.
In the future, the Chinese government need to provide financial support and encourage e-commerce platforms to team up with logistics enterprises to improve the logistics and ensure the supply of products from poor regions, said Guo Hongdong, deputy director of the China Academy for Rural Development, Zhejiang University.
Dai Shan, partner of the Chinese e-commerce giant Alibaba Group Holding Ltd., believes it important to tap the advantages of online platforms and train the villagers in poor areas to promote products through live broadcasts.