Heavy downpours to continue in Beijing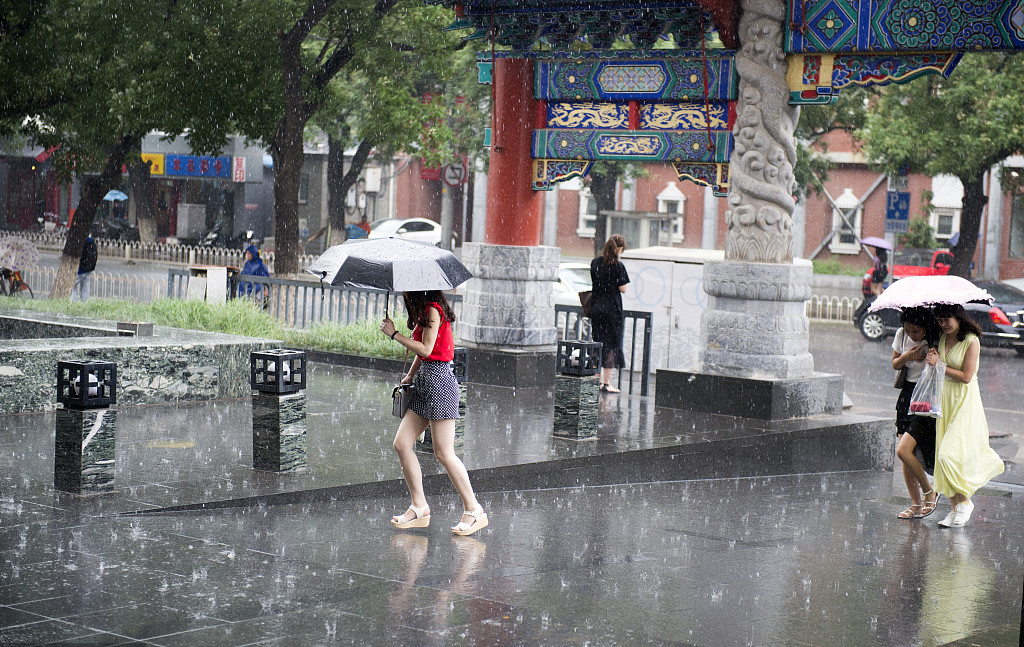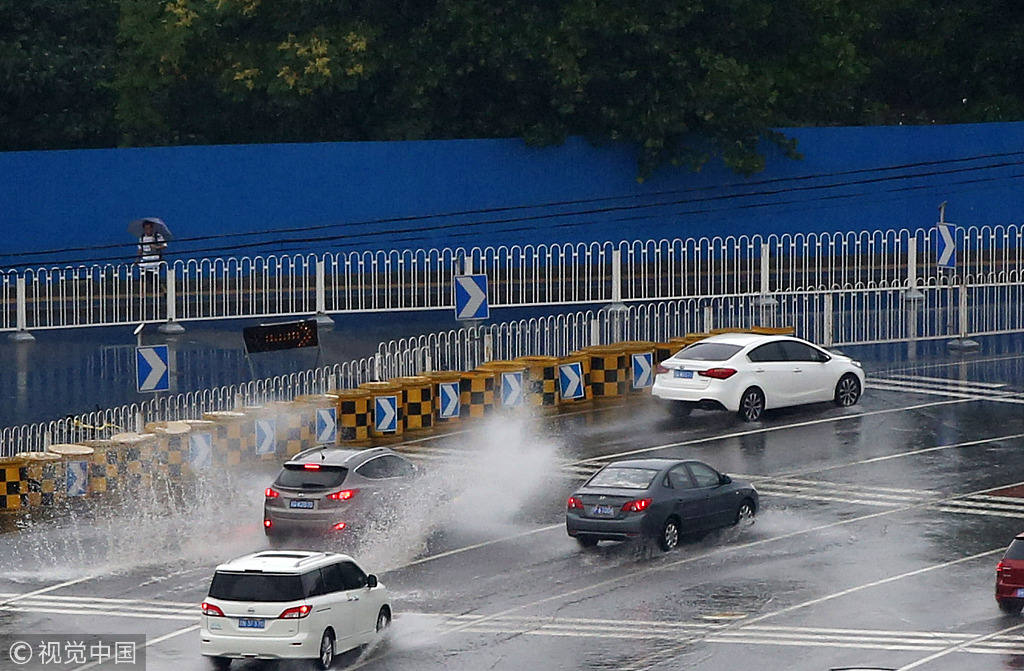 (Photos: VCG)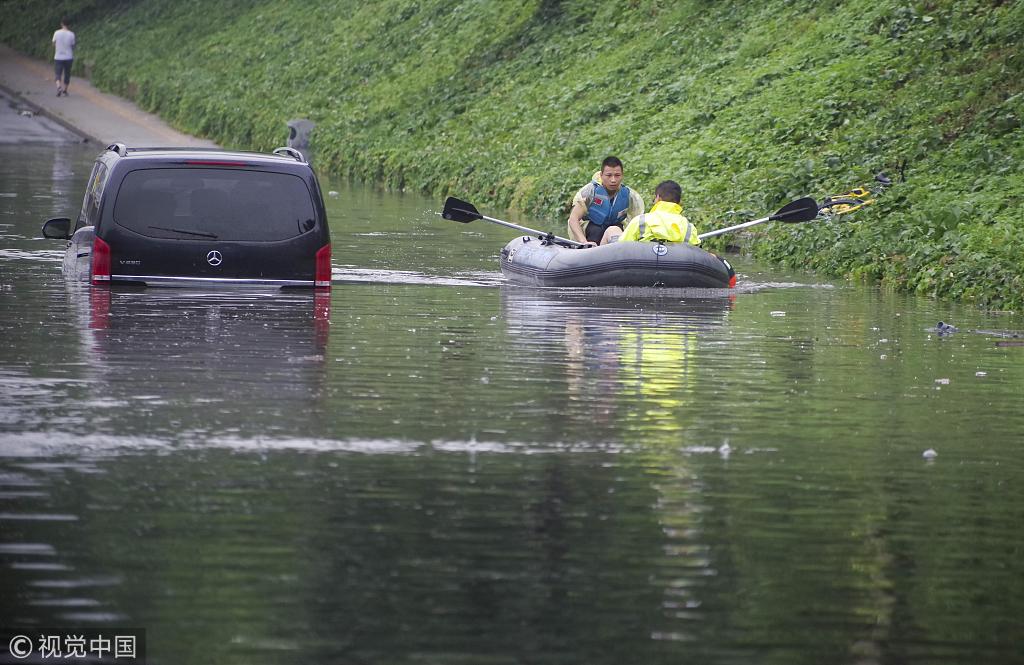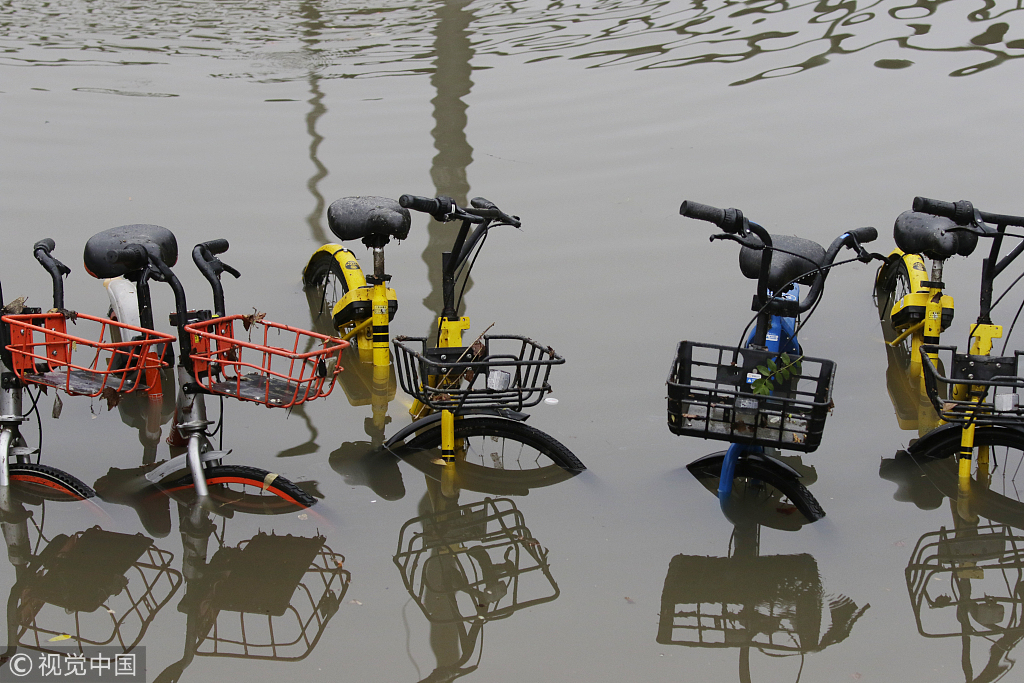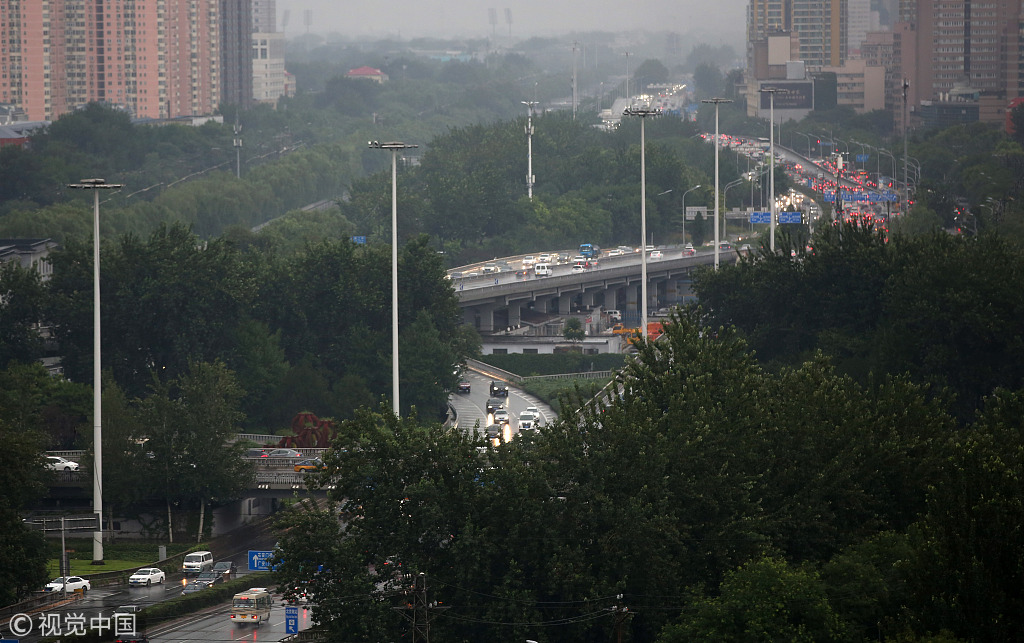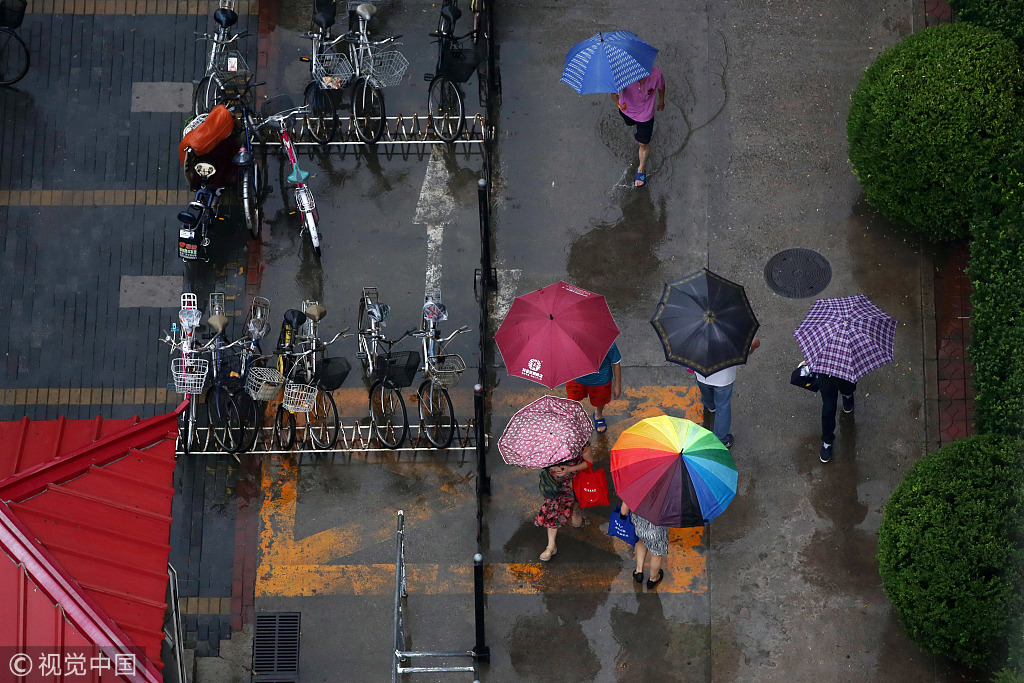 The meteorological authorities of Beijing said Monday that the heavy rain that started Sunday night would continue to hit parts of the city until Wednesday.

The city issued a rainstorm as well as flood alert Monday.
From 8 p.m. Sunday to 2 p.m. Monday, the city saw an average of 39.9 millimeters of precipitation, with some areas in Miyun District experiencing over 300 millimeters.
Zhang Linna, chief forecaster with Beijing Meteorological Service, said that part of the city would be hit by short-time heavy downpours from Monday to Wednesday, with the heaviest rain expected on Tuesday, about 30 to 40 millimeters.
Local authorities have warned the residents about possible natural disasters caused by rain.