Xinjiang schools to resume operation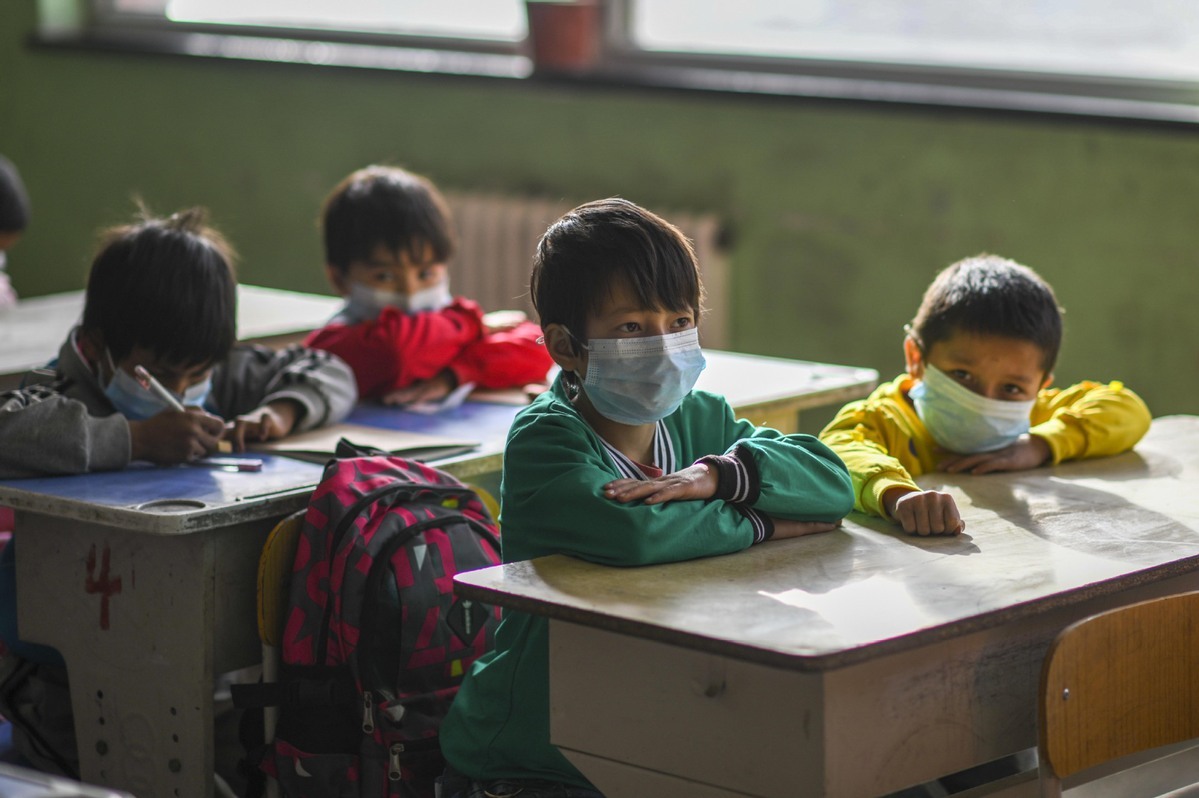 Students listen attentively to the teacher at a primary school in Moyu (also known as Karakax) county, Northwest China's Xinjiang Uygur autonomous region, March 23, 2020. (Photo: Xinhua)
Students in Xinjiang Uygur autonomous region will return to school starting Sunday, as no new cases of COVID-19 have been reported for 19 consecutive days as of Friday.
Students at elementary and middle schools will resume on-site classes Sunday, while college students will resume classes according to their grades Thursday, the region's educational authorities said.
So far, the public transportation in Urumqi, including buses and taxis, has returned to normal. The city's parks and places of interests have been reopened gradually.
The local governments of the region are negotiating with airlines and railway companies to help local farmers transport local fruits and other agricultural products to markets across the country in time.
As of Thursday, Xinjiang still had 16 confirmed cases of COVID-19 and 254 people are under medical observation. A total of 810 patients had been cured and discharged in the region from July 15 to Thursday.