Guangzhou police cracks large bogus tea cases
People's Daily app
1532554586000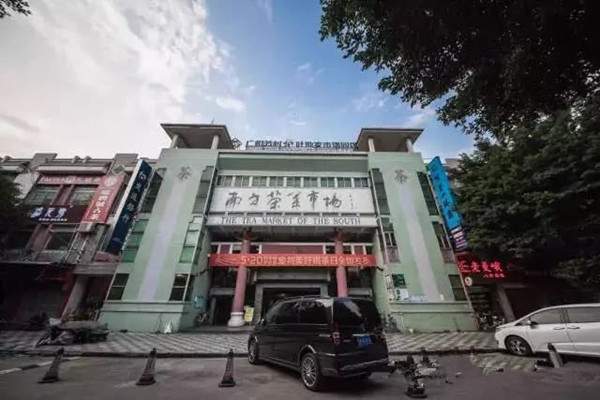 Guangzhou Fangcun tea market (Photo: Ishuocha.com)
Police cracked down on a series of large-scale counterfeit-tea cases in Guangzhou. The goods involved fake tea supplementing major tea brands products in Fangcun Village's tea market, with a total value estimated to be more than 100 million yuan, reported by huanqiu.com.
Guangzhou Fangcun is one of the largest wholesale tea markets and distribution centers in China. The shipments encompass the whole of China, as well as Southeast Asia.
In late 2017, authorities received complaints from two tea companies stating they suspect stalls in the Fangcun area are in the business of selling counterfeit tea brands, of the Pu'er brand specifically.
Law enforcement conducted a preliminary investigation, as a result. They learned that suspects were storing small, "sample" amounts of contraband inside certain stores, while larger quantities were stashed in secret locations nearby.
As of January 2018, the Guangzhou police department carried out three times of arrests, destroying 5 stalls and 9 storage dens believed to hoard forged tea. Thirteen suspects were arrested in the sweep, and more than 124,000 counterfeit tea cakes were seized.
Guangzhou police indicated the group has been selling counterfeit brands Pu'er tea cake for a considerable time, under some forged brands. The forgeries were sold at substantially discounted prices, netting sizable profits. According to complaints, the quantity of counterfeit teas seized in this case is the highest in history.