Military music display held for Chinese Navy's 70th anniversary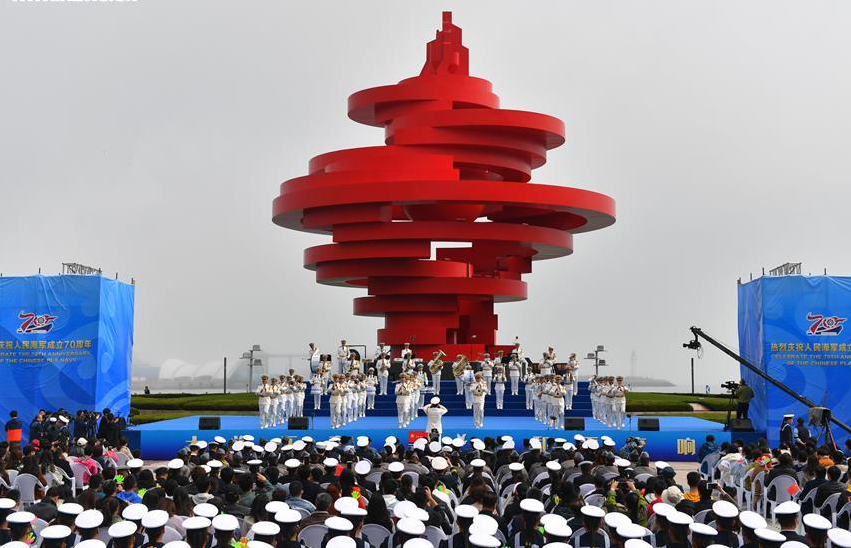 A joint military music display is held to celebrate the People's Liberation Army Navy's 70th founding anniversary in Qingdao, East China's Shandong Province, April 22, 2019. (Photo: Xinhua)
QINGDAO (Xinhua) -- A joint military music display was held Monday afternoon in east China's coastal city of Qingdao to celebrate the People's Liberation Army Navy's 70th founding anniversary.
The military bands from the navies of China, Thailand, Vietnam, Bangladesh and India performed at the event.
Over 1,200 people, including officers and soldiers of navy vessels from home and abroad and Qingdao citizens, spectated the performance.
The display was part of the multinational naval events scheduled from Monday to Thursday to mark the Chinese navy's 70th founding anniversary, which falls on Tuesday, when a naval parade will be held in Qingdao and nearby sea areas and airspace.
Naval delegations from more than 60 countries and nearly 20 vessels from over 10 countries will join the events, which also include high-level seminars and cultural and sports exchanges.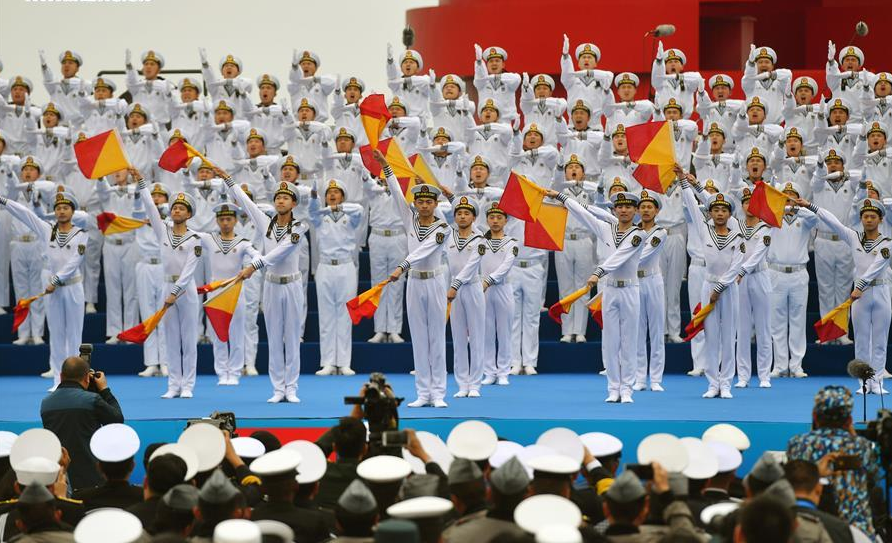 A joint military music display is held to celebrate the People's Liberation Army Navy's 70th founding anniversary in Qingdao, East China's Shandong Province, April 22, 2019. (Photo: Xinhua)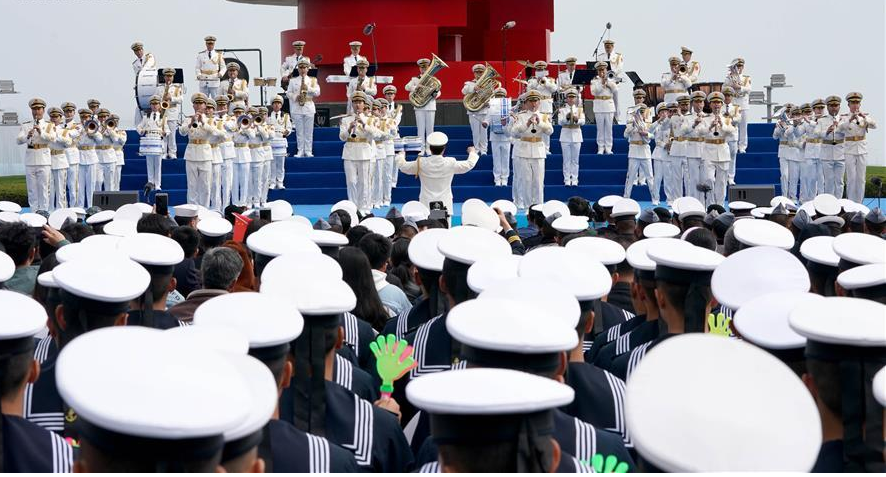 A joint military music display is held to celebrate the People's Liberation Army Navy's 70th founding anniversary in Qingdao, East China's Shandong Province, April 22, 2019. (Photo: Xinhua)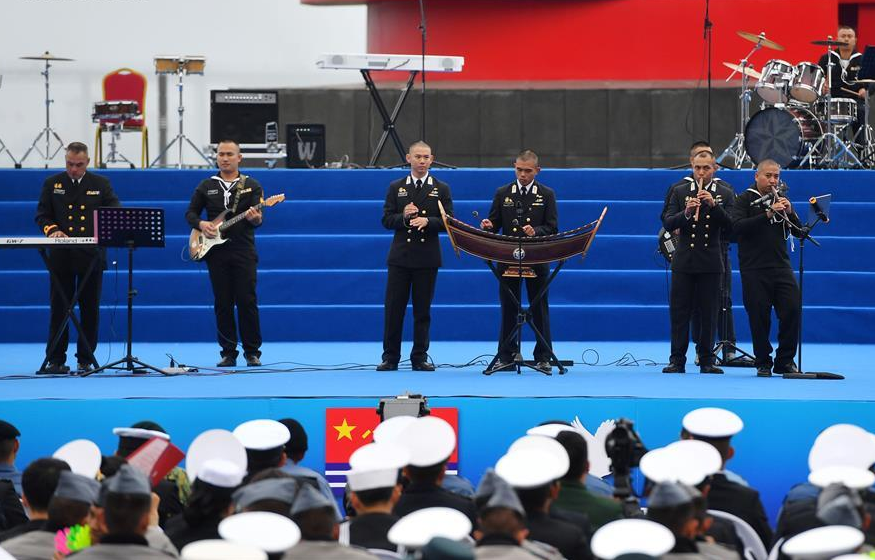 A military band from Thailand performs during a joint military music display held to celebrate the People's Liberation Army Navy's 70th founding anniversary in Qingdao, East China's Shandong Province, April 22, 2019. (Photo: Xinhua)