What happened after the wandering wild Asian elephants returned home?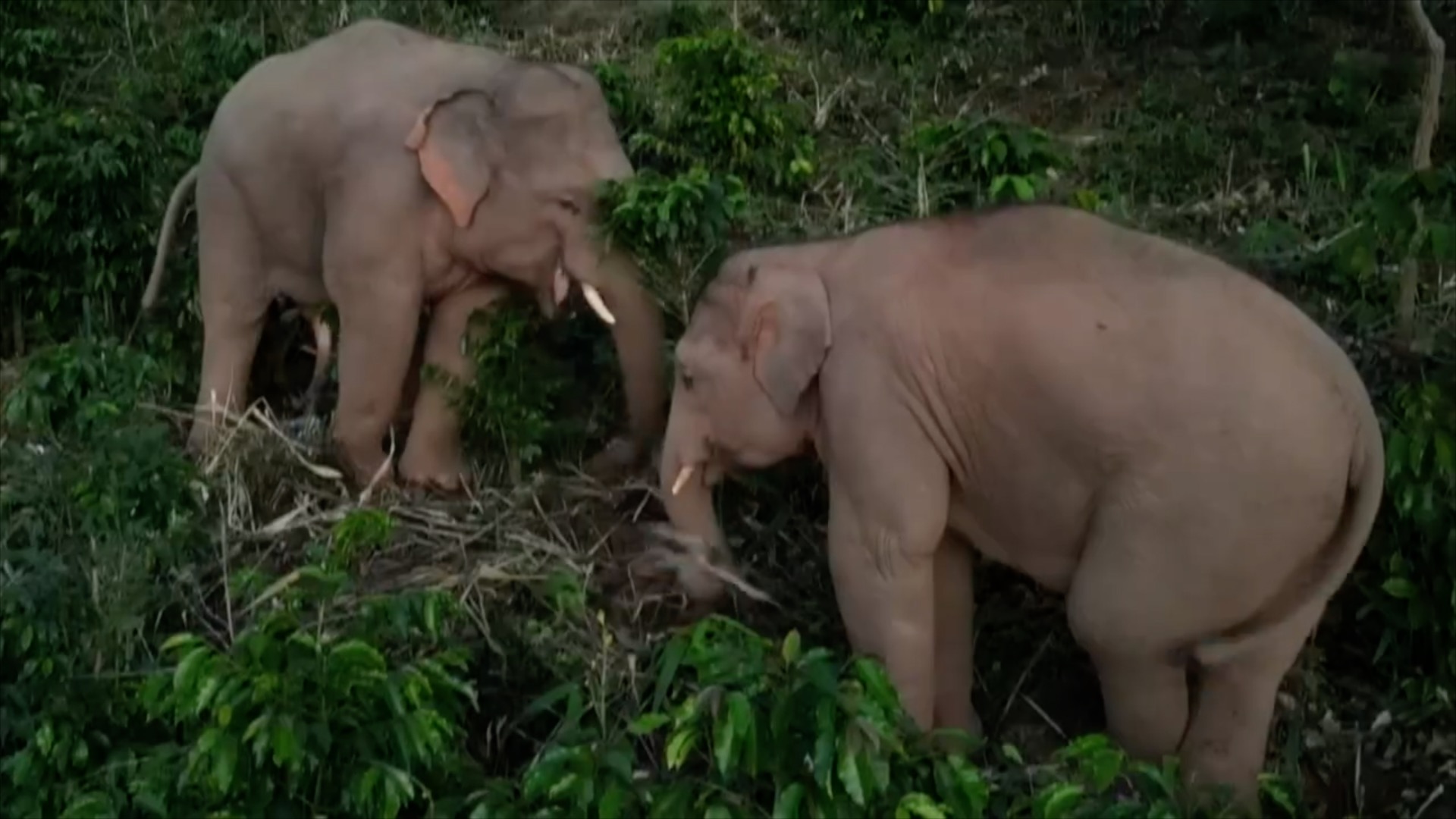 Last year, a herd of wild Asian elephants in China's Yunnan Province caught the world's attention with their unexpected migration journey to the north. They eventually turned around and went back to their native habitat, the Xishuangbanna National Nature Reserve in the south, on December 9, 2021.
What happened after that?
According to the National Forestry and Grassland Administration (NFGA), the elephants remain in the nature reserve, and all are in a good state.
In January this year, the nature reserve saw that the herd had welcomed a new member. On February 5, the herd entered the Wild Elephant Valley in Xishuangbanna and joined another elephant group foraging in the area. Later, two elephants chose to stay with the new group. Meanwhile, the wandering herd kept moving to the deeper area of the Mengyang sub-reserve of the Xishuangbanna National Nature Reserve.
"The baby elephants born during the migration journey are gradually growing up and gaining certain independent ability," said Chen Fei from the Asian Elephant Research Center of NFGA.
The herd staying at Mengyang is stable. Occasionally, they would leave the forest to forage crops at the edge area. For now, they live in harmony with the surrounding communities.
The NFGA said the conservation work related to the Asian elephant focuses on monitoring and early warning and takes comprehensive measures to solve problems, such as protecting its habitats and solving human-elephant conflicts, in the long term.