Podcast: Story in the Story (4/25/2019 Thu.)
People's Daily app
1556124632000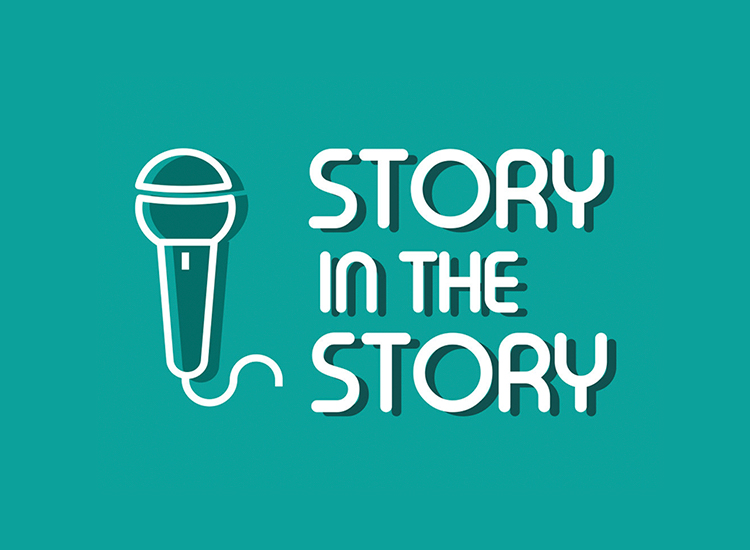 From the People's Daily app.

And this is Story in the Story.
In China's big cities today, a man and a woman living under the same roof may be one of several things: husband and wife; early-adult siblings, a spouse and an in-law; or, increasingly, former spouses.
Yuan and his former wife Lu, who are both 32 and live in Shanghai, are in exactly this situation (to ensure privacy, these are not their real names).
The college sweethearts, both natives of neighboring Jiangsu province, tied the knot five years ago. In October, they divorced, but chose to continue living together because of the difficulty of splitting their apartment in Changning district, which is estimated to be worth about 8 million yuan ($1.2 million dollars).
"Neither of us can afford to buy the other's half, and neither of us is willing to move out and rent a small, shabby or distant apartment, which would compromise the quality of life," Yuan said.
Today's Story in the Story looks at how both marriage and divorce have become economic as much as social issues.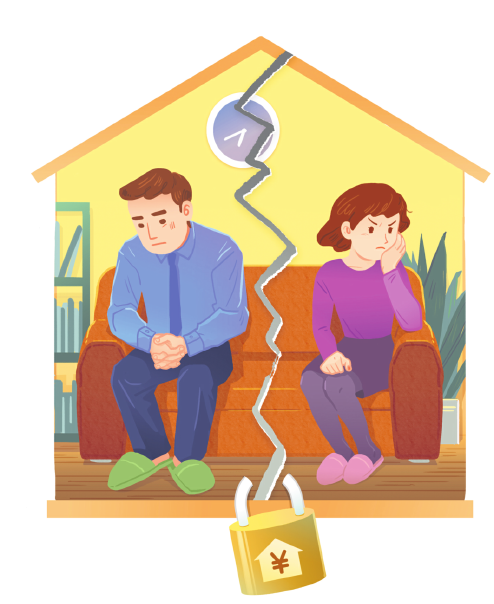 (Photo: China Daily)

Relationship counselors and divorce attorneys said that since 2016 many former couples, usually people ages 30 to 40, have been forced to continue living together because residential property prices had been soaring for years in big cities such as Beijing, Shanghai, Guangzhou and Shenzhen, the latter two in Guangdong province.
"Some people thought housing prices were undergoing a slight drop and were waiting for the next round of price surges, while others could not agree on how much to ask for their apartment. Such factors ended up with them continuing to live together," said Shu Xin, director of the Weiqing Group, a relationship counseling agency in Shanghai that has been operating for 18 years.
Statistics released by the Ministry of Civil Affairs in August show that more than 4.3 million married couples divorced in 2017, and the divorce rate has been rising steadily for many years.
"Just like divorce, the decline in the marriage rate is closely related to the rising cost of getting married, especially the staggeringly high house prices in some big cities," said Li Jianmin, a professor of demographics at the Institute of Population and Development at Nankai University in Tianjin.
"Both marriage and divorce have become economic as much as social issues."
According to Yuan in Shanghai, another reason divorced couples find it hard to split their homes is that parents on both sides used a large proportion of their savings to help the newlyweds buy a home to show their support for the marriage.
"So, six people from two families emptied their pockets for this apartment, and each person's contribution was different," he said.
"The parents also believe that an apartment in Shanghai is a long-term investment for us to live a better life. If we split it, they'll suffer a hard blow for sure."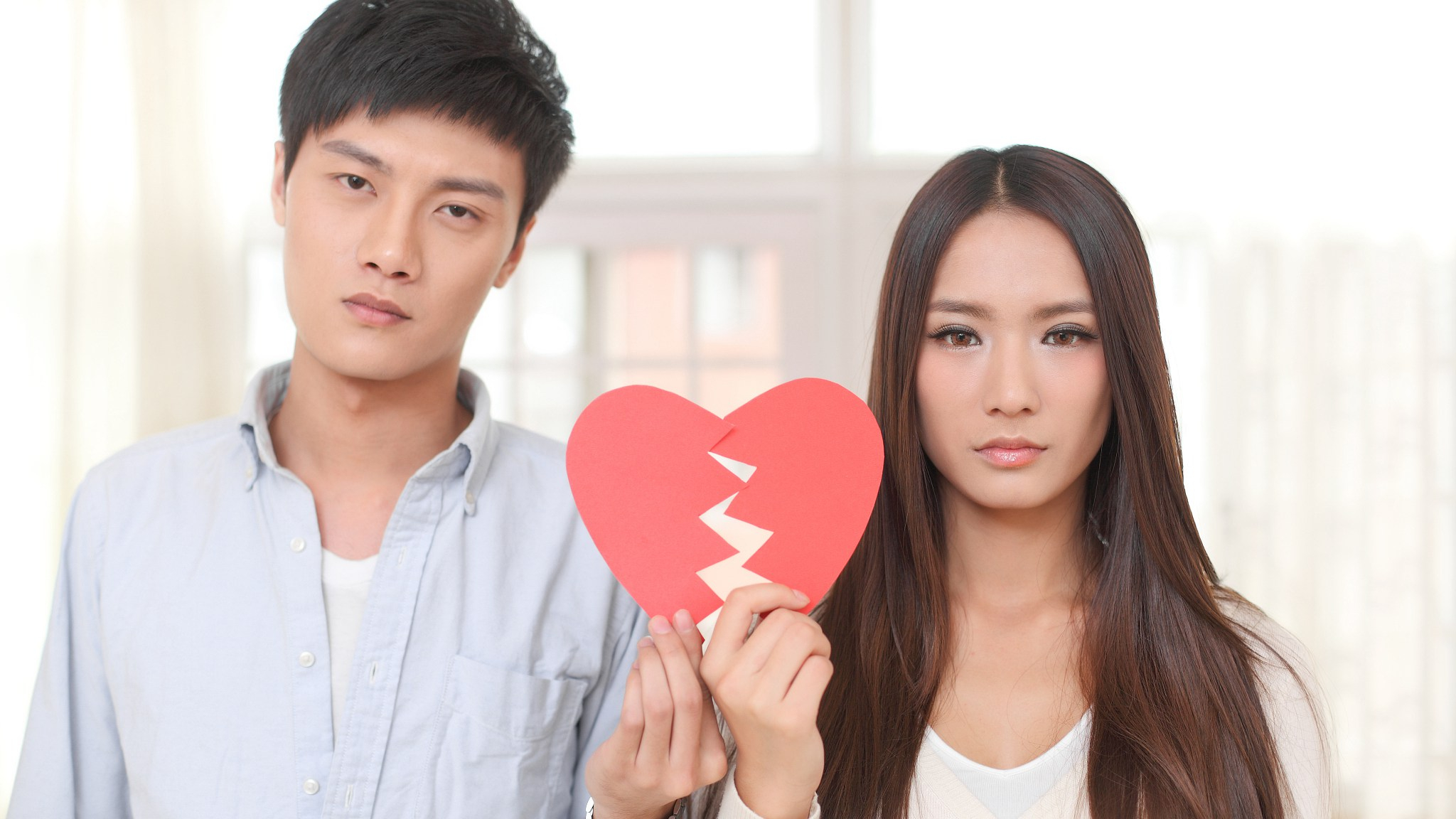 (Photo: CGTN)
Beijing resident Shen Ye, 36, and his 32-year-old wife divorced last year, but they are still living together.
When they married, they chose to buy a 55-square-meter apartment in Haidian district rather than one in a remote area that would offer double the space for the same price.
That was because Haidian boasts probably the best education resources in the capital and they wanted to secure a place at a good school for their child, who is 20 months old.
"If we split the apartment, we could only afford one-bedroom apartments outside the Fifth Ring Road. We came to an agreement that our breakup would not affect our daughter's upbringing," said Shen, from Shijiangzhuang, capital of Hebei province, who is still hiding his marital breakdown from his parents.
He said post-divorce life is not much different from before, except that he and his former wife sleep in separate bedrooms and have separate finances, although they share bills for their child.
Some judges said courts will not allow a couple to divorce if the parties cannot agree how to deal with their property.
"Housing is a guarantee for everybody's basic lifestyle. We usually don't grant a divorce that may leave one party homeless. From the legal perspective, the right to a place to live takes precedence over relationship problems," said Guo Haiyun, chief judge at the tribunal of juvenile and family lawsuits at Shanghai No 1 Intermediate People's Court.
"So, for those who want to end their marriages, sharing their home has become a new way to deal with their jointly owned property when housing prices are sky-high," he said.
Some lawyers said that continuing to live together after divorce can trigger a raft of problems, including friction over shared living costs, and may lead to some people believing that they are still in a marriage, which may prevent them from opening a new chapter in their lives.
Ziyan, head lawyer for the Jiali Law Firm in Beijing, which specializes in divorce cases, said that if former spouses live together it is hard for the parent who has custody of the child to win support in the courts for claims against the other party for childraising funds.
(Produced by Nancy Yan Xu, Brian Lowe, Lance Crayon, and Chelle Wenqian Zeng. Music by: bensound.com. Text from China Daily.)