Beijing confirms five close contacts of Qingdao COVID-19 cases
BEIJING, Oct. 14 (Xinhua) - Beijing tightened epidemic prevention and control measures on people departing from Qingdao City for Beijing after the capital city had reported five close contacts linked to confirmed COVID-19 cases in Qingdao.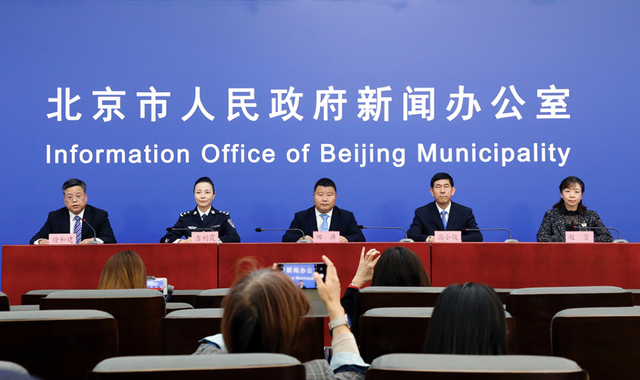 People in Qingdao are advised not to enter Beijing in the near future unless necessary. Those who need to come to Beijing must present a negative nucleic acid test certificate within seven days before arriving in Beijing or be able to show a green health code that contains negative nucleic acid test information, according to a press conference on Wednesday.
Those who are currently in Beijing and have traveled to Qingdao in the past 14 days should report their traveling information to residential communities, conduct nucleic acid tests, and monitor their health conditions, said Xu Hejian, a spokesperson of the Beijing municipal government.
The public is also advised not to go to Qingdao in the near future, Xu noted.
By Tuesday, Beijing had reported five close contacts linked to confirmed COVID-19 cases in Qingdao, east China's Shandong Province. All five individuals and their own close contacts, a total of 15 people, have tested negative for the virus and are under medical observation.
Qingdao has reported 12 new confirmed cases of COVID-19 since the virus re-emerged in the city over the weekend, said the local municipal health commission.
Over 7.5 million people had been sampled for nucleic acid testing by 9:30 a.m. on Wednesday in Qingdao after it began a city-wide testing campaign on Monday.