Latest entry suspension for some non-Chinese nationals is temporary: FM
Global Times
1604566178000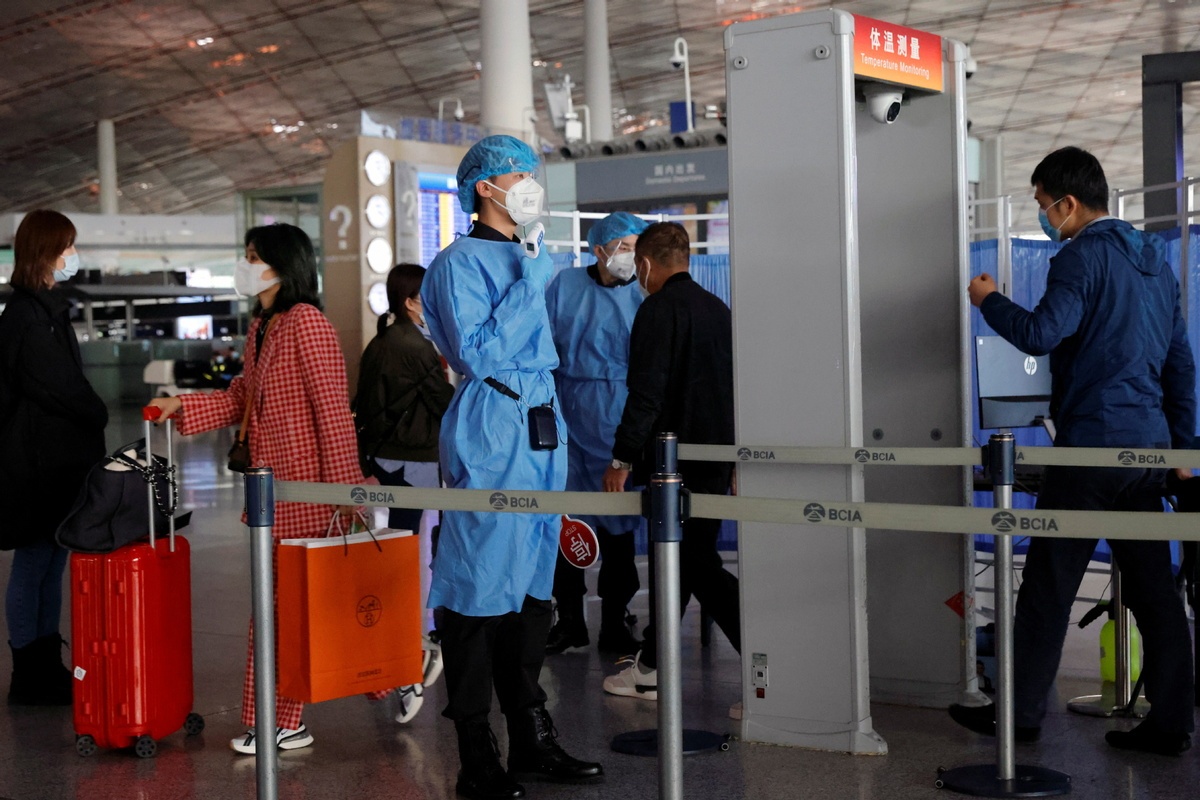 China's Foreign Ministry confirmed on Thursday that the suspension of entry for non-Chinese nationals from some countries - including the UK, Bangladesh and the Philippines - is only a temporary measure in response to the spike in COVID-19 cases in those counties; it is both reasonable and in line with international practice.
Wang Wenbin, spokesperson of the Chinese Foreign Ministry, said at the daily press conference that the notice issued by Chinese embassies in certain countries makes it clear that this is only a temporary measure that China is forced to take to ensure the country upholds its epidemic prevention and control situation.
Drawing on the experiences of other countries, China has adjusted its policies for the relevant personnel to China, in light of the changes in the pandemic, Wang said.
He noted that the suspension is reasonable, in line with international practices, and believed that the policy, although upsetting for some people hoping to come to China, would be understood by the general public.
Also, he advised that the public look out for updates on the policies issued by the Chinese embassies in relevant countries.
Wang's remarks came after several Chinese embassies published the related suspension notices in recent days.
The Chinese Embassy in Bangladesh on Thursday announced on its website that due to the COVID-19 pandemic, China has decided to temporarily suspend entry for people in Bangladesh with valid Chinese visas and residence permits for work, private affairs and family reunions to China.
The embassy will not issue Certified Health Declaration Forms for the above-mentioned personnel, the notice said.
Entry for holders of diplomatic, service, courtesy or C visas will not be affected. Foreign nationals visiting China for emergency reasons can apply for visas. Entry by non-Chinese nationals in Bangladesh with visas issued after November 5, 2020, will not be affected, it said.
The Chinese embassies in the UK and the Philippines also released similar notices, on Wednesday and Thursday, respectively.
The suspension comes as COVID-19 continues to ravage many countries around the world.
Bangladesh reported 1,517 new cases and 21 deaths on Wednesday, making their tally reach 414,164 and death toll hit 6,004, the Directorate General of Health Services said.
The Philippines' health ministry on Thursday reported 1,594 novel coronavirus infections and 42 additional deaths.
The UK reported 25,177 positive cases and 492 deaths on Wednesday. Their total number of positive cases has reached 1,099,059, with 47,742 deaths, data on the UK government's website showed on Thursday.