Hutong life stands test of time in Beijing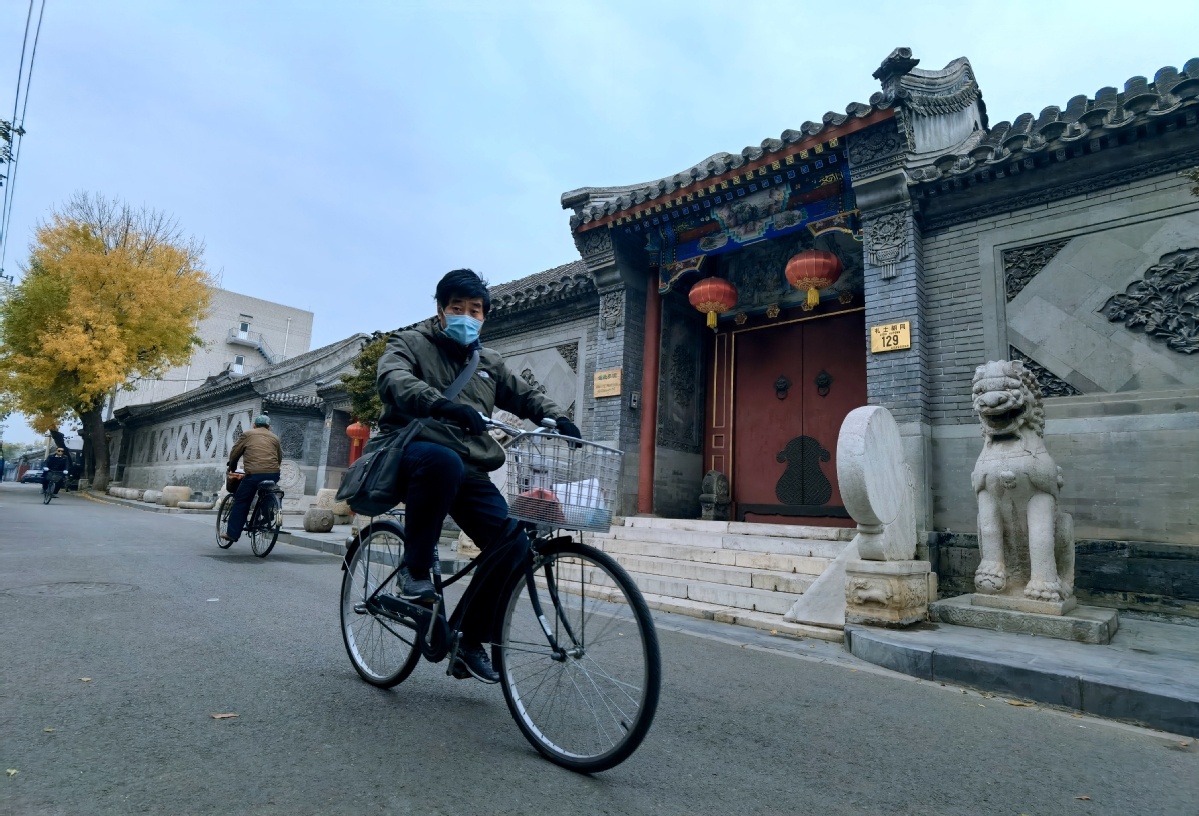 Ancient areas major attractions for visitors
High-rises dominate the skyline along Chang'an Avenue and Wangfujing Street in downtown Beijing.
During the day, a stream of traffic flows along the avenue, while in Wangfujing, crowds of eager shoppers flock to numerous stores lining the pedestrian thoroughfare.
However, to the northeast of Chang'an Avenue the atmosphere is totally different, with the area home to a maze of hutong, or alleyways, and traditional gray-walled courtyards. Numerous bicycle and tricycle riders ring their bells as they make their way through the neighborhood.
The area, which covers about 1.25 square kilometers and has a population of more than 36,700, is part of the Chaoyangmen subdistrict area in Dongcheng district. Home to some of the best-known hutong in the capital, including Shijia Hutong, it brings a sense of tranquility and traditional life to an otherwise bustling city.
Situated about 200 meters north of Jinbao Street and Wangfujing, Shijia Hutong stretches for about 1 kilometer from Dongsi Nandajie in the west to Chaoyangmen Nanxiaojie in the east. It boasts some 80 courtyards, or siheyuan, with scores of residents.
A new project titled Chaoyangmen Walk, launched recently by the Chaoyangmen Subdistrict Office, the Shijia Hutong Museum and the Beijing Municipal Institute of City Planning & Design, offers guidance to visitors exploring hutong life on foot.