North China regions fight air pollution
BEIJING, Nov. 20 (Xinhua) -- Several northern Chinese regions have stepped up the fight against air pollution, with measures including closing polluting firms and coal boilers and limiting car use.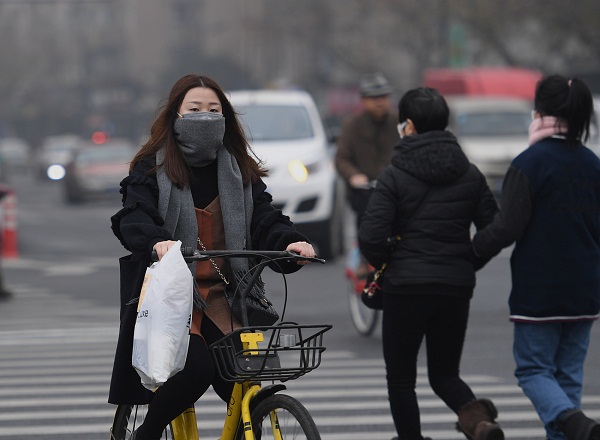 File photos: VCG
Authorities in Ningxia Hui Autonomous Region have unveiled a clean air action plan (2018-2020), seeking to shut down, relocate or renovate over 1,900 polluting firms in the next three years.
Of all, 1,089 firms should be shut down or relocated and 816 should suspend operations to improve pollutant treatment facilities, according to the plan.
The move aims to cut outdated and excess industrial capacity to reduce energy consumption and pollutant emissions as the region is seeking quality growth, said Zhao Xuhui, director of the regional department of industry and information technology, on Tuesday.
To improve air quality, authorities in the coal-rich Shanxi Province ordered to close low-efficient coal boilers and others that do not have sufficient pollutant treatment facilities by the end of the year.
In Zhengzhou, capital of Henan Province, the city government has ordered about half of the vehicles off roads in its urban areas from Wednesday to the end of the year.
Vehicles with odd-numbered license plates will be allowed to drive around on odd-numbered days and those with even-numbered plates will drive on even-numbered days, the city government said Tuesday.
The ban does not apply to military and police cars, fire engines, ambulances, taxis, school buses and new energy vehicles, it said.
Vehicle emissions contribute to 25.5 percent of the PM2.5 concentration in Zhengzhou.
By the end of 2017, the city had 3.78 million vehicles, ranking the seventh among cities nationwide.