Fresh Start: Podcast News (10/3/2018 Wed.)
People's Daily app
1538515444000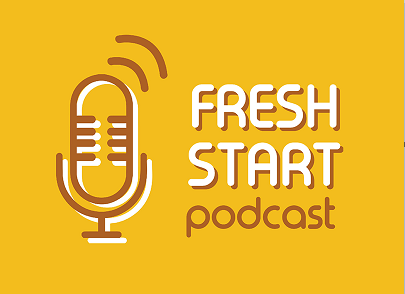 Welcome to Fresh Start.
This is People's Daily app.
Here are today's picks from our editors.
China responds to postponement of diplomatic, security dialogue with US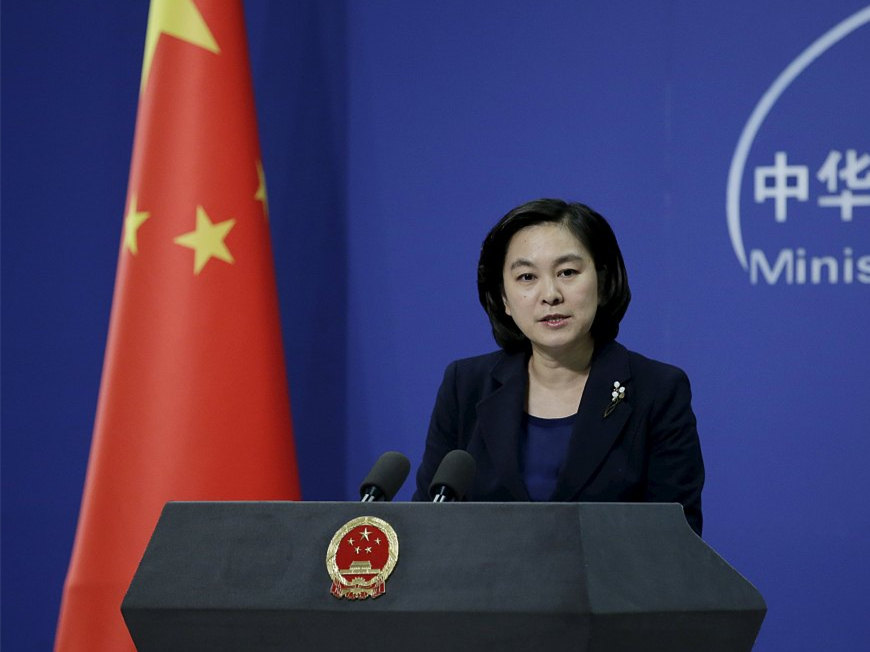 Chinese Foreign Ministry on Tuesday responded to the second round of the Diplomatic and Security Dialogue with the United States being postponed.
China and the United States had previously agreed in principle to hold the second round of their Diplomatic and Security Dialogue in mid-October, while the United States recently proposed putting off the dialogue, spokesperson Hua Chunying said.
Hua's remarks came after some US media outlets reported that China had proposed the postponement.
"China and the United States will continue their communication on holding the second round of the Diplomatic and Security Dialogue," she said. (Xinhua)
Trio win Nobel Physics Prize for laser physics work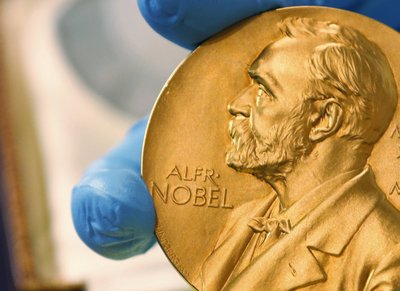 Three researchers on Tuesday shared the Nobel Physics Prize for inventions in the field of laser physics which have paved the way for advanced precision instruments used in industry and medicine, the jury said.
The Swedish Royal Academy of Sciences awarded half the $1.01 million prize to Arthur Ashkin of the US and the other half will be shared by Gerard Mourou of France and Canada's Donna Strickland.
The Nobel chemistry prize will be announced Wednesday, followed by the peace prize on Friday. The economics prize will be announced Oct. 8. (AFP-AP)
Israel's Netanyahu denies Israeli link to terror attack in Iran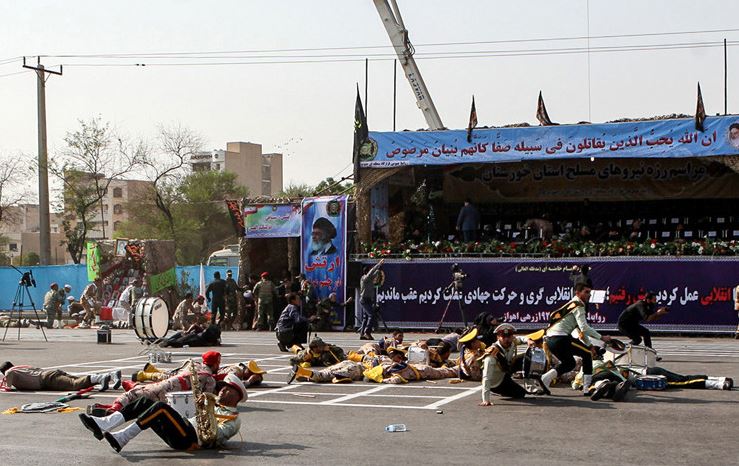 Israeli Prime Minister Benjamin Netanyahu dismissed on Monday Iran's allegations of Israeli involvement in a deadly attack on a military parade last month.
Netanyahu's comment came after Iran's Revolutionary Guard Corps said it launched six ballistic missiles toward eastern Syria to target terrorists behind the attack in Iran's Ahvaz on Sept. 22.
At least 24 were killed and 60 others injured in the attack.
"Iran's attempt to tie Israel to the terrorist attack in southern Iran is ridiculous," Netanyahu said in a statement released by his office. (Xinhua)
Russia tests electromagnetic weapons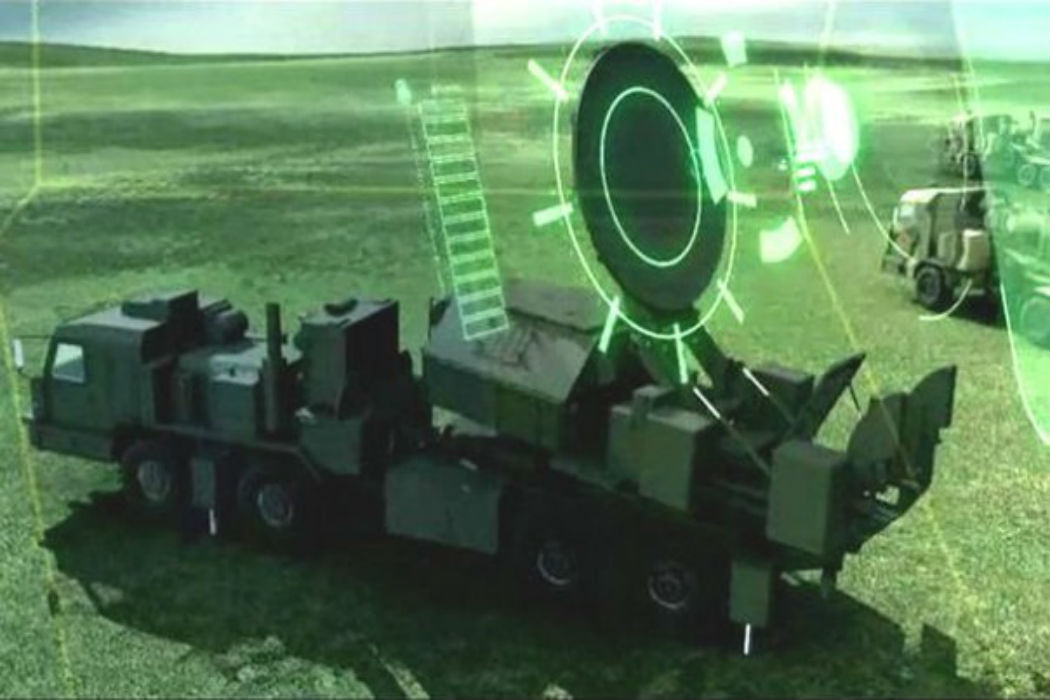 Russia is developing and testing electromagnetic weapons, Vladimir Mikheyev, first deputy CEO of Radioelectronic Technologies Concern (KRET), said Monday.
According to Mikheyev, KRET, part of Russia's state hi-tech conglomerate Rostec, is also developing systems of protection against electromagnetic weapons.
Electromagnetic weapons destroy targets with powerful electromagnetic waves. TASS said Russia intends to equip new generation drones with such weapons. (Xinhua)
Australia's driest September exacerbates worst drought in decades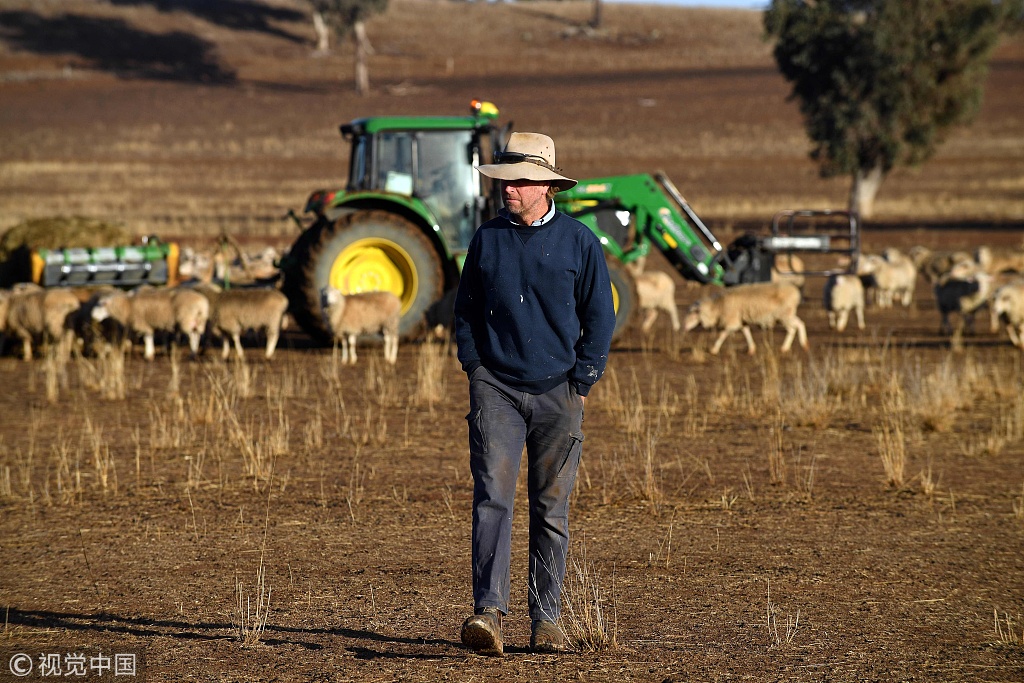 Australia has experienced its driest September on record, extending the nation's drought.
Blair Trewin, a senior climatologist at the Bureau of Meteorology (BOM), confirmed that the nation received less than a third of the average September rainfall.
Melbourne didn't have a single day with more than five millimeters of rain in September, the second time it has happened since 1855.
In New South Wales (NSW), September brought less than half the normal rainfall.
Trewin said that 2018 was likely to be among top 10 years for average temperature. (Xinhua)
Mysterious female pottery face sends 7,300 year-old smile

A mysterious piece of pottery shaped as a female head sends a smile from 7,300 years ago, as its host museum in east China's Anhui Province starts a global naming bid for the ancient relic.
Measuring 6.5 cm in height and width, the relic is the earliest example of such pottery ever found in China.
It is still unknown what the statue was used for and why it was the only one of its kind.
Ji Yong, curator of the Anhui Bengbu Museum in the city of Bengbu said that following the global naming bid, the museum would hold an international symposium on the item. (Xinhua)
Thanks for listening and be sure to catch us tomorrow.
And now for the Question of the Day:
What are the 12 Chinese zodiac signs?
(Answer: The 12 signs of the Chinese zodiac include the rat, ox, tiger, rabbit, dragon, snake, horse, sheep, monkey, rooster, dog, and boar.)
Today's quote is from English novelist Charles Dickens.
"A loving heart is the truest wisdom."
(Produced by Nancy Yan Xu, Ryan Yaoran Yu, Raymond Mendoza, and Terry Guanlin Li.)