First aid team works nonstop to save lives in Wuhan
chinadaily.com.cn
1580198186000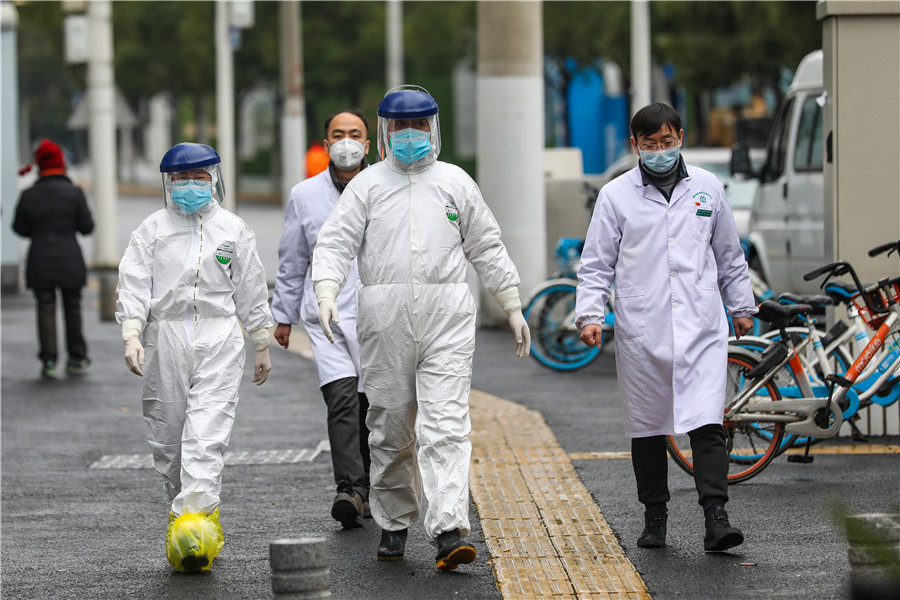 A 120 First Aid Team works nonstop works on the street in Wuhan, the epicenter of the novel coronavirus outbreak, Central China's Hubei province, on Jan 26, 2020. (Photo: China Daily)
At the fourth hospital of Wuhan, Hubei province, a 120 First Aid Team, representative of medical staff on the front line of the antivirus battle, works nonstop during Spring Festival to save the lives of patients who have been infected by the novel coronavirus.
Nurse Zhang Jing and a driver of the ambulance surnamed Hu have worked 12 hours without rest from 8 am till 8 pm on Jan 26, 2020. Whenever calls ring, they will rush patients home for rescue on the streets of Wuhan, the epicenter of the novel coronavirus outbreak.
Zhang Jing, who has two mobile phones, makes at least 300 phone calls each day to fetch and arrange for patients to come to the hospital and the two mobile are always powered off after a whole day's work. She hardly had any time to reply to WeChat messages from her daughter on the eve of Spring Festival and just told her she was fine and extremely busy afterwards.
Zhang and Hu are like many other medical employees working continuously at their posts to fight against the novel coronavirus and save people's lives.