Podcast: Story in the Story (8/15/2018 Wed.)
People's Daily app
1534266387000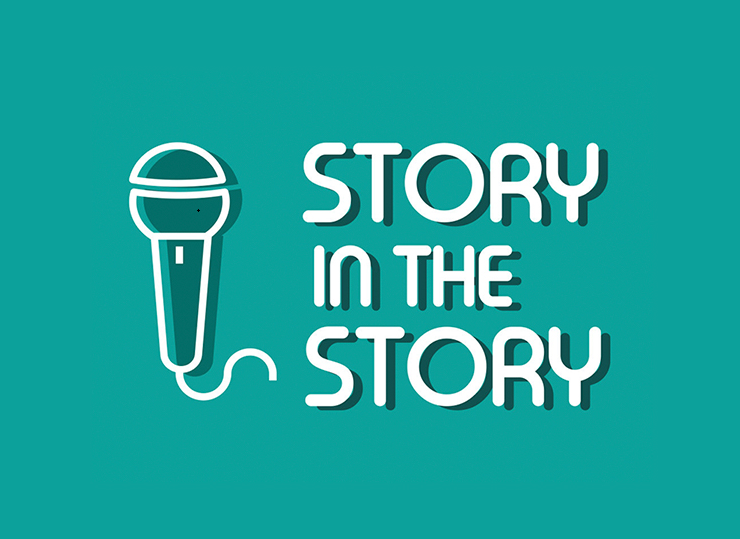 From the People's Daily app.
This is Story in the Story.
China has granted permanent residency to a record number of foreigners since April 2018, and pledges to further streamline applications for global talent, the newly formed State Immigration Administration said.
A total of 1,881 have been granted the status in April and May 2018, about the total for all of 2017, the administration said recently. About 1 million foreigners lived in China in 2017, double the number in 2000.
The administration, officially set up in April 2017, said those granted permanent resident status in the past two months include Nobel laureates, leading researchers, entrepreneurs, top managerial staff and their families.
To draw global talent and facilitate development, China will continue reforming the sector and expand channels for applications, the administration said.
It will also team up with other departments to help permanent residents handle affairs such as finance, education, healthcare, transportation and social security.
The administration was formed following the central government's decision to deepen the reform of government institutions in March, with the aim of improving the country's immigration management and providing better services to foreigners.
The new administration has integrated the entry and exit management and frontier inspection departments from the Ministry of Public Security but is still under the ministry's management.
In the southwestern Chinese city of Chengdu, the total number of permanent residency permits issued to overseas talents reached 181 since Chengdu first introduced regulations on residence permits for foreigners in 2004.
Today's Story in the Story will look at how new policies are making it easier for foreigners and overseas Chinese descents to apply for Chinese permanent residence permits in recent years.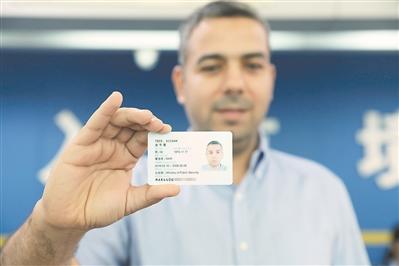 (Photo: China New Service)
Mark Levine, a US citizen, has been excited for a week since he got the new version of China's "green card", which was launched in June 2017 by the Ministry of Public Security (MPS).

"It's more convenient and there is much to explore." he told Xinhuanet in an interview.
Coming to China in 2005, Levine, in his 60s, has spent 12 years teaching in China's universities, from Jiangsu's Huaiyin Normal University in east China to Beijing's Minzu University of China.
In 2014, nominated by his work unit the Minzu University, he was awarded by the Chinese government the Chinese Friendship Award, for his commitment to China's university education as well as to the China-US exchanges.
"I'm the only person that Minda has ever nominated." Levine said proudly.
This marks the beginning of Levine 's identity transition, from a visa-holding foreigner to a permanent resident of China.
Levine got his first Chinese "green card" in April, 2016, which was named "foreigner's permanent residence card."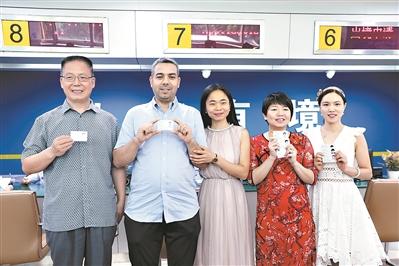 (Photo: China New Service)
But the one newly released is renamed as "foreigner's permanent residence identity card", which means "it's just like the ID card of Chinese citizens," Levine said.

Atish Ghosh, a senior marketing executive from India, who has been in China for 18 years, believes that the foreign talents visa may not be an ideal fit for him. "It is only valid for a 180-day stay each time, which does not really work for me because at times I am here for longer stretches."
He thinks that getting the Chinese permanent residency makes more sense for someone like him who spends a good part of his life here and has developed a deep connection with the country.
In recent years, overseas Chinese account for the majority of the candidates for China's green card.
On the morning of March 1, 2016, Huang Ying arrived at the new service center for foreigners applying for permanent residence permits in Beijing's Zhongguancun, known as China's Silicon Valley. One hour later, the Chinese American man finished submitting his paperwork for the permit or Chinese green card.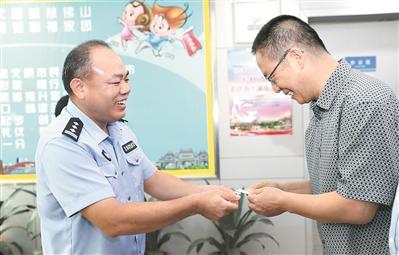 (Photo: China New Service)
He was informed the permit would be issued in 50 days. "I didn't think it would be so efficient," Huang told the US China Press, adding when his relatives filed for the permit previously, the wait time was much longer.

Huang, the vice president of Chinese IT giant Lenovo, was among the first group of foreigners working at Zhongguancun who was granted the permanent residence permit.
"It's really exciting because it becomes the sole ID card required to live and work in China," Levine extolled. "It's functional and convenient," he added.
(Produced by Nancy Yan Xu, Ryan Yaoran Yu, Lance Crayon and Raymond Mendoza. Music by: bensound.com. Text from Xinhua, Global Times, and China Daily.)