Wang Yi: Afghan interim government should make efforts towards diplomatic recognition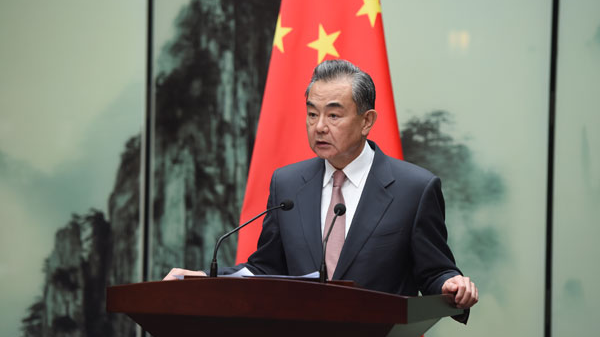 The Afghan interim government should make concrete efforts towards gaining diplomatic recognition, said Chinese State Councilor and Foreign Minister Wang Yi on Thursday in Tunxi, east China's Anhui Province.

He made the remarks during a press conference after chairing the Third Foreign Ministers' Meeting Among the Neighboring Countries of Afghanistan and the first foreign ministers' dialogue between Afghanistan's neighboring countries and the interim government of Afghanistan.
Noting that diplomatic recognition is a major concern of the Afghan interim government and a common concern of the international community, Wang said that Afghanistan should not become a failed state or be excluded from the international community.
Since its establishment, the Afghan interim government has made a lot of efforts and achieved some results in stabilizing the political situation, he said.
The international community, including neighboring countries, hopes that the Afghan interim government will make more progress in promoting national reconciliation, and safeguarding the employment and education rights of women and children, he added.
In particular, the interim government should take a firmer attitude and deliver more tangible results in combating terrorism, he stressed.
Briefing about the achievements of a series of meetings on the Afghan issue, he highlighted a joint statement and an initiative to support Afghanistan's economic reconstruction and neighboring countries' pragmatic cooperation.
The neighboring countries of Afghanistan decided to provide substantive support to the country in various key areas, such as humanitarian assistance, connectivity, economy and trade, agricultural development, energy and electricity, and capacity building, according to the two documents.
The achievements embody the common political stance of the neighboring countries, he said.
"We believe that with the unremitting efforts of all parties, Afghanistan will return to the Asian family as an important and equal member," he added.