Stories Tea industry transforms small town into regional economic engine
People's Daily Online
1532339137000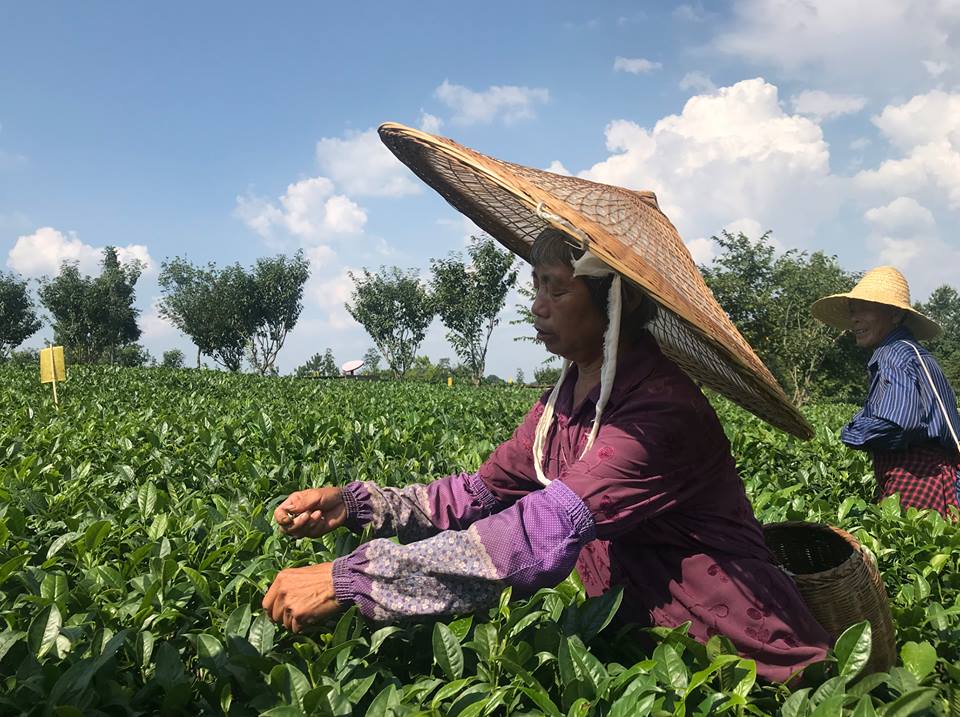 Situated in Zunyi, southwestern China's mountainous Guizhou province, Meitan County is the largest tea production base in the region and produces some of the country's finest tea which are sold all cross China and now even abroad. The booming tea industry has transformed the once poverty-stricken small town into a regional economic engine.
Guizhou's high altitude, low latitude, moderate sunshine and less pollution provide ideal conditions for the growth of these green leaves.
Dubbed as the "first ecological tea-growing village in West China," Hetaoba village in Meitan County, where 887 families are involved in the tea planting and processing sector, is one of the first area in Guizhou to taste the benefits of tea-growing.
Tian Jinlian, a 66-year old tea farmer, and her husband have been growing tea in Hetaoba village for over 30 years. "We used to grow other crops, like corn and rice, but tea-growing are more profitable," Tian told People's Daily.
Favorable policies from governments and banks allow tea farmers to expand their businesses.
Yu Kunqiang, a local resident who starts as a tea planter, now works as a tea collector, earning up to $7,000 per year. Using his self-built house and tea collecting records as endorsement of credit, he can manage to borrow 500 thousands yuan ($73,900) from banks with a relatively low interest rate.
In 2017, the tea plantations in Meitan County toped 560,000 Mu (37,333 hectares), producing 61,600 tonnes of tea worth more than 4.27 billion yuan ($0.63 billion). The per-capita net income of local farmers reached 16400 yuan ($2,424) in 2016.
In order to meet quality standards, the local government has been helping tea famers buy standard saplings and fertilizers, guaranteeing lower levels of pollutants and residual pesticides.
In recent years, a series of companies, including Unilever, Swire and the state-owned COFCO Corporation, reached agreements respectively in Guizhou about tea sales and production, bringing Guizhou's high-quality tea to international consumers.
Its not just tea that Meitan is serving. The sight of a green ocean of leaves covering nearby mountains, men and women in their colorful bamboo hats working through rows of tea bush, and its ethnic-styled residence houses all make the county a place worth visiting and discovering.
Tourism products such as tours of tea-picking experience and tea products DIY workshops were developed to attract more visitors to the tea-growing town, adding tourism revenues to the region.
With a population of 506,600, over 7,000 people now work in tourism industry in Meitan, generating a revenue of 1.788 billion yuan. The overall gross domestic product (GDP) of Meitan' in 2017 was 10.464 billion yuan ($1.54 billion), with a 12% growth year on year, according to data from local government.