Women tell of path out of poverty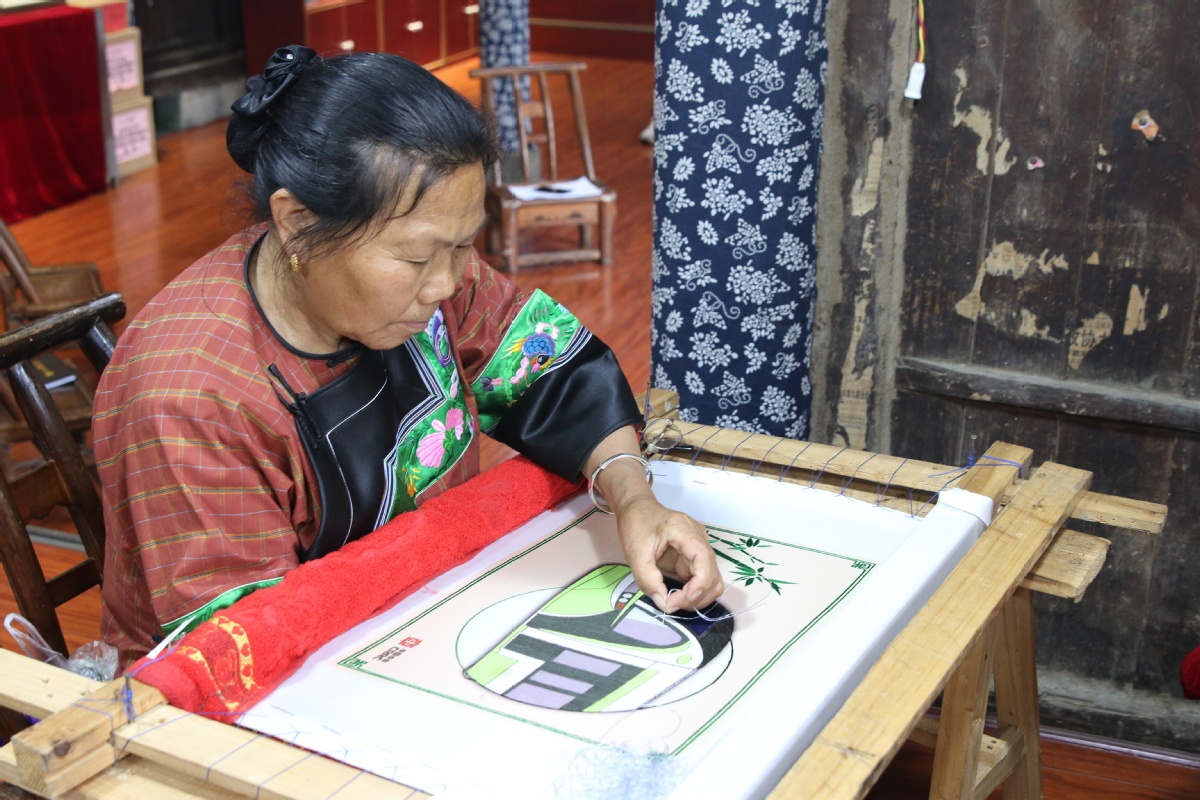 Shi Shunlian is busy doing embroidery on May 21. (Photo: China Daily)
Five women who have escaped poverty spoke about their personal stories and their involvement in China's sweeping antipoverty drive at an event in Beijing on Tuesday organized by the State Council Information Office.
One was 66-year-old Shi Shunlian, who was elected Party secretary of an ethnic Miao village in Hunan province in 1997 and managed to lead the female villagers to economic prosperity by tapping traditional Miao embroidery techniques.
Another was Wang Xiling, a farmer from Baoji, Shaanxi province. She was diagnosed with cancer in 2011 and widowed two years later. But the misfortunes failed to crush the 50-year-old. With financial aid provided by the local government, Wang formed a rural cooperative, cemented her economic standing and offered jobs to other poor farmers attempting to shake off poverty without leaving their home villages.
A third speaker was Gan Youqin, a 39-year-old farmer and livestreamer from the Guangxi Zhuang autonomous region, who has more than 10 million online followers. She made a name for herself in 2018 by helping mango farmers combat lackluster sales by selling the fruit through livestreaming sessions.
The others were Yue Guiling, head of a rural cooperative in the Inner Mongolia autonomous region who has promoted sales of locally grown soybean, and Cheng Ju, a college graduate who works as Party secretary of an isolated village in Hubei province.